IFS Cloud Brochure
IFS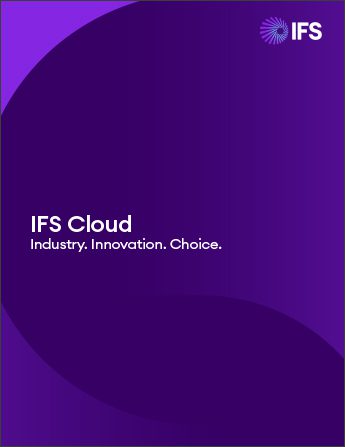 Great service connects you to your customers. It creates loyalty. And loyalty impacts
margins. IFS Cloud will help you rethink your business so you can focus on services
and outcomes instead of products. It's been built to help you orchestrate your
customers, your people, and your assets as your business transforms.
IFS Cloud was built to help you achieve your perfect moment of service. With IFS
Cloud, we provide an easier path to digital transformation. We remove product silos
that segregate data and slow decision making. We give you the choice to deploy on
the Cloud or on-premise, and we have embedded digital innovation that's ready to
use right out of the box.


Fill out the following to download this resource