IFS has announced the acquisition of Customerville, a Design-Driven Feedback™ technology provider that blends technology, design, and behavioral science on a feedback platform that emulates how people share and respond to feedback. Customerville will be integrated into the IFS Cloud proposition to help IFS customers improve engagement with their customers, improve profitability, and drive innovation in products, services, and outcomes.
IFS develops and delivers ERP software for global companies that manufacture and distribute goods, maintain assets, and manage service-focused operations. IFS's products are known for being user-friendly, modular in their design, and flexible. IFS' ERP software includes CRM, supply chain management, finance, manufacturing, project portfolio management, procurement, human capital management, and service management functionalities. 
The acquisition marks a new development for the long-standing business relationship between IFS. According to Max Israel, the CEO of Customerville, the news "is a natural extension of IFS's proposition, and we look really forward to our joint successes." IFS will integrate Customerville's customer experience (CX) survey tools into the IFS Cloud offering. This will help customers focus on innovative services and improve how they orchestrate customers, employees, assets, and the development of memorable "moments of service" for audiences.
Darren Roos, the IFS CEO, says, "Customerville is highly differentiated in its field because it is Design-Driven, unlike competitors that offer surveys in static and flat formats, Customerville transforms customer surveys into rich, interactive experiences elevating customer response rates by between 400% and 600%. Successful VoC programs are proven to increase revenue, reduce costs and create a customer-centric culture. Providing this capability to every IFS customer as part of IFS Cloud means empowering them to not only deliver products or services based on customer insights but to do so at the early design stage, which creates significant business value." 
Learn more about IFS.
---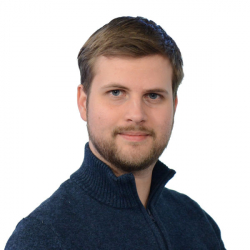 Latest posts by William Jepma
(see all)