Infor has announced a new interoperability solution for the healthcare industry developed to make data more accessible at the point of care. The new solution, called FHIR Server, is a modern and scalable resource built on the latest web technologies. It can help organizations extend their electronic health records (EHR), improve clinical systems' Fast Healthcare Interoperability Resource (FHIR), and expand their application programming interface (API) capabilities.
Infor is a global provider of cloud software solutions for companies across the manufacturing, distribution, consumer products, public sectors, energy, healthcare, hospitality, and service industries. The company's software can help users take advantage of data-driven insights, adapt to emerging trends and challenges, and accelerate its path to innovation. Specific functionalities available on Infor's platform include ERP, financial management, SCM, sales, HR, and more.
The Infor FHIR Server is built upon the HL7 FHIR standard, an international standard developed to be customized at the regional level. The solution can improve data accessibility, making it easier for users to streamline care coordination, provide important information to providers and patience, facilitate digital transformation, and utilize any existing clinical systems connected to an FHIR-based ecosystem.
Austin Awes, the Infor vice president of interoperability, said, "Infor understands that our customers want to procure leading technologies and build innovative solutions internally, but they don't have a way to easily expose the data to these solutions. We created the Infor FHIR Server to make data available in a robust and modern way while maintaining compliance. We are committed to letting the industry know that we are evolving with it, keeping our solutions relevant and specialized to meet healthcare-specific needs to help organizations provide the highest level of patient outcomes."
Learn more about Infor.
---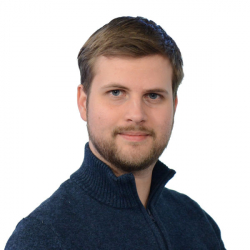 Latest posts by William Jepma
(see all)