Infor recently announced the "Three for Free," a new program that provides smaller distribution companies in North America with three free user licenses for the company's Infor CloudSuite Distribution platform. The program is available for a limited time and is designed to help SMBs strengthen their business processes and "rebound" from the disruptions experienced during the pandemic. 
Infor is a global provider of cloud software solutions for companies across the manufacturing, distribution, consumer products, public sectors, energy, healthcare, hospitality, and service industries. The company's software can help users take advantage of data-driven insights, adapt to emerging trends and challenges, and accelerate its path to innovation. Specific functionalities available on Infor's platform include ERP, financial management, SCM, sales, HR, and more.
With the Infor Three for Free program, SMBs have access to a subscription for the Infor CloudSuite Distribution platform, powered by Infor's Distribution SX.e ERP system, with optional fixed-fee services engagement functions. In addition, companies that sign up for Three for Free will receive access to Infor Support through Info Conceriage, preconfigured dashboards, reports, implementation accelerators, and optional fixed-fee services to expedite the onboarding process. The program is available to any SMB that's not currently an Infor customer, and companies that sign up will have the ability to expand beyond the free offer at any time.
Kelly Squizzero, the director of industry and solution strategy for distribution at Infor, says, "Infor cloud solutions can help SMBs get back to business faster and stronger and can help them level the playing field against larger competitors. Infor CloudSuite Distribution is uniquely suited to help address increasing customer demands, stronger security threats, a challenging employment market, and the need for greater visibility."
Learn more about Infor.
---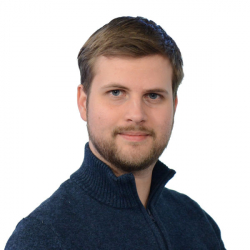 Latest posts by William Jepma
(see all)