insightsoftware has announced its plans to acquire Magnitude, a provider of continuous intelligence and operational reporting solutions for data-driven enterprises. The acquisition will help insightsoftware expand its suite of software solutions with new data analytics and integration products, including reporting solutions from SAP and Oracle's ERP systems. The transaction is expected to close in early November 2021.
insightsoftware is a global provider of enterprise performance management and financial reporting software. The company helps its customers connect to and interpret their data in real-time to improve their organization's financial intelligence proactively. Its product portfolio includes reporting, budgeting, analytics, consolidation, forecasting, and tax solutions to increase visibility, accuracy, productivity, and compliance.
Once the acquisition is complete, insightsoftware will expand its global presence with Magnitude's centers of excellence in North America, the United Kingdom, and the Netherlands. insightsoftware will also continue investing and growing Magnitude's pre-existing engineering, development, and services operation in India. These resources, along with Magnitude's SAP and Oracle expertise, will also help insightsoftware improve its portfolio of products and further its goals of providing global organizations with the solutions they need to manage worldwide financial operations.
Jim Triandiflou, the CEO of insightsoftware, says, "Our largest deal ever, insightsoftware is excited to join forces with Magnitude and offer end-to-end reporting for every department in a company. Magnitude will significantly expand our ISV partner channel and add deep SAP and Oracle expertise to our team. Further, adding Magnitude will give us market-leading content and reporting solutions for SAP, Oracle, and Microsoft, who are the three largest ERP publishers in the world."
Learn more about insightsoftware and Magnitude.
---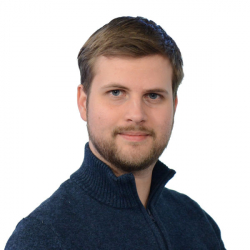 Latest posts by William Jepma
(see all)