Magnitude Software recently announced the launch of Magnitude Angles Cloud, a new cloud-based version of its Angels process analytics solution. This release is designed for ERP systems and can accelerate the delivery of business insights from SAP and Oracle ERP systems to decision-makers in the finance, supply chain, manufacturing, and distribution industries.
Magnitude helps enterprises worldwide transform core business data into continuous intelligence that provides actionable insights and shortens the path from data to decision. The company offers process analytics, process automation, data connectivity, and data integration services. These services can be applied in various industries to shorten the time-to-value of business analytics, transform ERP data into actionable intelligence, improve BI projects, and generate industry-tailored, no-code reports. Magnitude also offers services and cross-platform experience to help businesses with ERP modernizations and cloud transformation initiatives.
With Magnitude Angles Cloud, users will be able to make insights more accessible and consumable, reduce the overall operational burden of on-premise technologies, simplify ownership, and increase flexibility. Angles Cloud maintains all of the self-service process analytics customers are accustomed to but expands them with the added scale, resilience, and speed of the cloud to expedite the process of accessing and consuming business insights and data from SAP and Oracle ERP platforms.
Jeffrey Shoreman, CEO for Magnitude, added the following statement to the company's announcement: "Angles Cloud is a significant milestone in allowing businesses to consume insights and increase an organization's competitiveness. Business insights are available at cloud speed, enabling customers to better anticipate supply chain disruptions, capture additional savings on their payment terms, and out-think and out-maneuver the competition."
Learn more about Magnitude Software.
---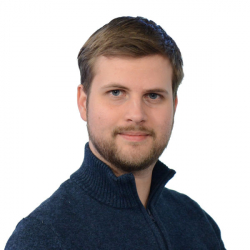 Latest posts by William Jepma
(see all)