Mavenlink has announced a new service offering for professional services organizations and marketing agencies. Known as the Mavenlink Industry Cloud for Professional Services,™ this offering will address functionality gaps often found in non-purpose-built work management applications and legacy professionals services automation (PSA) software. The new features are available now to Mavenlink customers.
Mavenlink is a global provider of purpose-built software designed to help companies predict outcomes, scale their business, and improve performance. Mavenlink developed its cloud software for professional services for users to optimize internal resources, elevate operational performance, and stay up-to-date on timelines, budgets, and projects. The company provides advisory, customer success, and professional services for companies in over 100 countries.
With Mavenlink Industry Cloud for Professional Services, the company is expanding its service offerings with a collection of operational management, resource optimization, business intelligence, integration, and workflow automation functionalities developed for professional services organizations looking to improve their management of operational, financial, and client constraints. These new and updated features will address project portfolio staffing needs, managed access to external talent, long-term scenario planning, and more. Mavenlink Industry Cloud for Professional Services also introduces new features like Mavenlink Private Networks and the Mavenlink Optimizer to help companies address resource gaps and equip them with a resource optimization toolset.
Ray Grainger—co-founder and CEO of Mavenlink—says, "The Mavenlink Industry Cloud for Professional Services helps services organizations break free from the constraints of antiquated Professional Services Automation applications that are impeding their success in a networked economy. With Mavenlink's purpose-built technology and deep domain expertise, professional services organizations can achieve competitive advantage through superior operational performance, resource leverage, client satisfaction, and financial results."
Learn more about Mavenlink.
---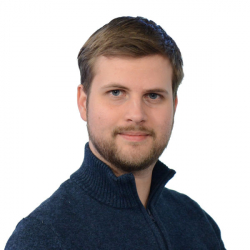 Latest posts by William Jepma
(see all)