NetSuite recently announced SuiteBanking, a cloud ERP solution to help customers automate financial processes and equip them with complete visibility into cash flows. The unified solution suite embeds fintech functionalities into the ERP system and allows users to utilize automated accounts payable and accounts receivable processes, pay bills, send invoices, and get paid, all from the NetSuite platform. The news was announced at SuiteWorld, an in-person and virtual event from NetSuite running between October 18th to 21st.
Oracle Netsuite is a global provider of services for organizations in over 20 industries that need help growing, scaling, and adapting to changes in their industry of choice. The company provides customers with an integrated system with enterprise resource planning (ERP), financials, inventory management, analytics, HR, professional services automation, accounting, omnichannel commerce, and other features.
With the launch of SuiteBanking, NetSuite users can improve cash processes with automation technology that provides them with more control over their expenses, maximizes the efficiency of accounting processes, and offers detailed insights into those processes, all from a single, unified system. Users will also have access to other financial services, like a virtual payment card and a global digital wallet, on account of its integration capability with HSBC, SuiteBanking's first alliance partner.
Evan Goldberg, the EVP at Oracle NetSuite, says, "Growing organizations cannot afford to have teams of people entering data, dealing with banks, monitoring transactions from multiple systems, and manually processing vendor payments. The time saved from automating these processes could be spent on strategic projects that help drive further growth for the organization. SuiteBanking is the first step in bringing the worlds of ERP and fintech together. It will help our customers automate all of these processes in one single suite and increase visibility and control so they can maintain healthy cash flow as they grow."
Learn more about Oracle NetSuite.
---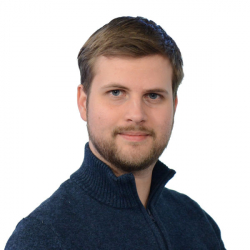 Latest posts by William Jepma
(see all)