Oracle recently announced new updates for its Oracle Analytics Cloud software. The update includes a set of new capabilities to help users interact with data, use it to predict outcomes, and ultimately make faster, more informed decisions. All of the new features are designed to provide easy-to-use, self-service analytics that all employees can use in an organization.
Oracle Analytics Cloud is a single, unified platform with tools and features like self-service visualizations, inline data preparation, enterprise reporting, advanced analytics, self-learning analytics, and more. The platform features an open framework offering users a connected and collaborative environment where data and analytics are part of every business process, interaction, and decision.
With this new update to Oracle Analytics Cloud, customers will have access to features like explainable machine learning, automated data preparation, built-in text analysis, affinity analysis, custom reference knowledge, graph analytics, natural language processing, and custom map analytics. The new features also include an upgraded Oracle Analytics mobile app that provides a more consistent user experience across the Analytics Cloud software and improves the way users can interact with data, explore dashboards, and share findings with colleagues.
T.K. Anand, Senior Vice President at Oracle, said in the blog post announcing the news that "These latest updates are reflective of our focus on innovation and responding to our customers' needs. This is why we are particularly excited to branch out into new ways our customers can share data and analyses in the form of 'data stories'—all through a single, extensible cloud analytics platform that allows everyone to create custom visual experiences with little or no-code."
Learn more about Oracle.
---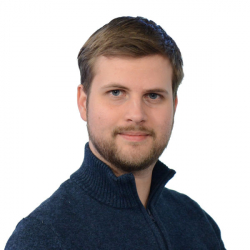 Latest posts by William Jepma
(see all)