Oracle recently announced that it had agreed to acquire Cerner Corporation, a provider of digital information systems for hospitals, via an all-cash offer of $95 per share, amounting to approximately $28.3 billion in equity value. The acquisition will help both companies address issues in the health industry by equipping its medical professionals with the information they need to make better decisions. The transaction is expected to close in the 2022 calendar year.
Oracle is a cloud technology company providing organizations worldwide with various computing infrastructure and software products designed to help them innovate their business, unlock new efficiencies, and improve efficiency. The company's Oracle Fusion Cloud ERP platform is equipped with project management, financials, procurement, enterprise performance management (EPM), analytics, risk management, compliance, supply chain, and manufacturing.
When the acquisition is complete, Cerner will become a dedicated Industry Business Unit within Oracle, acting as an "anchor asset" to help the company continue to expand into the healthcare industry. Oracle plans to invest its resources into Cerner to help accelerate product and technology development and provide medical providers with the interfaces and functionalities needed to care for patients. Oracle will also maintain and grow Cerner's existing community presence while also capitalizing on its global footprint to help Cerner reach other geographies.
Larry Ellison, the Chairman and Chief Technology Officer at Oracle, says, "Working together, Cerner and Oracle have the capacity to transform healthcare delivery by providing medical professionals with better information—enabling them to make better treatment decisions resulting in better patient outcomes. With this acquisition, Oracle's corporate mission expands to assume the responsibility to provide our overworked medical professionals with a new generation of easier-to-use digital tools that enable access to information via a hands-free voice interface to secure cloud applications. This new generation of medical information systems promises to lower the administrative workload burdening our medical professionals, improve patient privacy and outcomes, and lower overall healthcare costs."
Learn more about Oracle.
---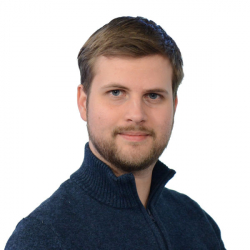 Latest posts by William Jepma
(see all)