Oracle just detailed some of the new capabilities available for its Cloud ERP and Cloud EPM platforms. The new features and updates include machine learning-enhanced intelligent performance management for Oracle Cloud EPM, financial reporting skills for the Oracle Digital Assistant feature, and new workflows and dashboards for Oracle Risk Management. The details launched alongside an Oracle Live virtual event on the future of business hosted by Steve Miranda, the Executive Vice President of Oracle Applications Product Development.
Oracle is a cloud technology company providing organizations worldwide with various computing infrastructure and software products designed to help them innovate their business, unlock new efficiencies, and improve efficiency. The company's Oracle Fusion Cloud ERP platform is equipped with project management, financials, procurement, enterprise performance management (EPM), analytics, risk management, compliance, supply chain, and manufacturing.
The Oracle Cloud EPM capabilities will enable finance teams to import existing machine learning models from third-party apps into Oracle's EPM platform. Financial teams will also benefit from Oracle Digital Assistant, which received new reporting skills to help users manage account reconciliation, close processes, and manage financial consolidation. Finally, Oracle Risk Management is receiving new workflow and dashboards capable of detecting and remediating issues with user activity and transaction analyses.
Rondy Ng, the senior vice president of Applications Development at Oracle, wrote a blog post about the new Oracle Cloud ERP capabilities. In it, he says, "We're providing hundreds of updates every year to Oracle Fusion Cloud Enterprise Resource Planning (ERP) and Oracle Fusion Cloud Enterprise Performance Management (EPM). The latest updates will help our customers take advantage of new growth opportunities by applying touchless processes that enhance the user experience and make work easier."
Learn more about Oracle.
---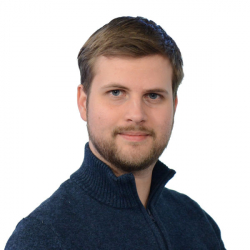 Latest posts by William Jepma
(see all)