Oracle has announced the launch of several innovations and features for its ERP and EPM solutions. The suite of updates is geared toward finance, procurement, and operations companies. They include new enhancements to Fusion ERP's analytics capabilities, Intelligent Document Recognition (IDR) features, EPM enterprise journals, Intelligent Performance Management (IPM) tools, risk management, and compliance APIs.
Oracle is a cloud technology company providing organizations worldwide with various computing infrastructure and software products designed to help them innovate their business, unlock new efficiencies, and improve efficiency. The company's Oracle Fusion Cloud ERP platform is equipped with project management, financials, procurement, enterprise performance management (EPM), analytics, risk management, compliance, supply chain, and manufacturing.
The launch of these new features for Oracle Fusion Cloud ERP and EPM can help customers improve productivity, deepen their data insights, and focus on strategic work. For example, the new updates for Fusion ERP Analytics bring spend and procurement KPIs to the solution's prebuilt KPI library, helping professionals improve the way they manage spend operations. Other new features—including the IDR, IPM, and EPM journals—will help customers streamline data processing and analysis by automating management processes.
Rondy Ng, the senior vice president of Applications Development at Oracle, says, "The need to simplify, standardize, automate, and then innovate is now an imperative for customers across industries and geographies. Whether customers are looking to improve the speed and accuracy of business processes by removing mundane, repetitive, and manual tasks using machine learning or want to enhance analytical decision-making via sophisticated predictive algorithms, choosing to partner with Oracle is a sure way to get the right results."
Learn more about Oracle.
---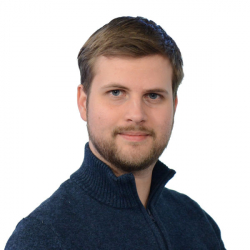 Latest posts by William Jepma
(see all)