Pixafy has announced erpCommerce for NetSuite, a new B2B and B2C e-commerce solution designed to help organizations integrate the NetSuite ERP platform with Adobe Commerce and launch an ERP-integrated transactional website within 60 days. The launch of this solution is part of Pixafy's ongoing deployment of quick-to-market tools, a strategy that started with its erpCommerce for SageX3, which launched in 2020.
Pixafy is an Adobe Commerce (Magento) partner and integration expert for ERP and e-commerce platforms. The company focuses its efforts on B2B and B2C e-commerce platforms, the ERP systems that drive them, and works with its clients to provide digital transformation and channel harmonization services. Pixafy also offers architecture, development, design, integration, and support services.
The erpCommerce for NetSuite solution will provide Pixafy customers with a prebuilt, customizable, and extendable integration platform designed to help partners and merchants in the NetSuite and Adobe commerce ecosystems expedite their B2B and B2C e-commerce implementation. Unlike other e-commerce integration tools, erpCommerce can integrate with other systems (i.e., CRM, OMS, etc.) to provide customers with more customization and functionality. Pixafy will be hosting a live webcast on August 11th to demonstrate how to launch erpCommerce for Adobe Commerce and NetSuite within 60 days.
Adam Goldschmiedt, the Practice Director at Pixafy, says that "erpCommerce for NetSuite is the next step in our plan to provide merchants with the best of both worlds: a robust and flexible B2B and B2C e-commerce solution that can be quickly deployed to meet today's needs, with the scalability and customization to painlessly support future business needs as they arise. All our solutions are based on a 'forever platform methodology,' which we're able to provide thanks to knowing and working with all the major players, which allows us to deliver custom-built solutions that provide tremendous value to the channel."
Learn more about Pixafy.
---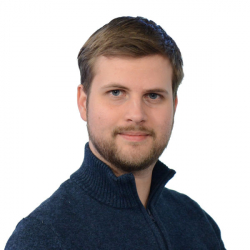 Latest posts by William Jepma
(see all)