Plex Systems has announced that it is being acquired by Rockwell Automation, Inc., a leading industrial automation and digital transformation company, for $2.22 billion in cash. The company will be reported amongst Rockwell's Software and Control operating segment, which provides hardware and software solutions for designing, managing, and maintaining production automation and management systems. The acquisition is expected to close during Rockwell's fourth fiscal quarter.
Plex Systems is a provider of cloud-delivered systems for companies in the aerospace, automotive, technology, food, and manufacturing industries. The company's manufacturing platform includes capabilities for manufacturing execution (MES), enterprise resource planning (ERP), planning and management, industrial IoT, quality, and analytics. Rockwell Automation is a global provider of digital transformation and industrial automation services for over 20 industries.
The capabilities of Plex Systems' offerings will be expanded upon by Rockwell's global market access, extensive and complementary industry expertise, and ability to convert real-time data into actionable insights. The acquisition is expected to help Rockwell accelerate its annual recurring revenue goal achievement by approximately two years. As part of the deal, Rockwell's global team will grow with more than 500 new employees.
Bill Berutti, CEO of Plex, made the following statement in the press release announcing the news: "Plex has always been more than a company. We have been a leader in the movement to smart manufacturing and a trusted partner to more than 700 manufacturing companies around the globe. Joining forces with Rockwell is great for our customers, our partners, and our employees as we move to expand our reach and impact and accelerate our mission to bring manufacturing to the cloud."
Learn more about Plex Systems.
---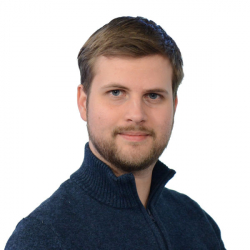 Latest posts by William Jepma
(see all)