Priority Software has released the latest version of its software, introducing a suite of new enhancements to its business process functionality for enterprise organizations. The latest version, titled Priority V 21.1, includes new and improved features for customers, including Master Data Management (MDM), Object Distribution, Multi-Company Budgets, MRP by Branches, and updates to Priority's Revenue Recognition and Rental modules.
Priority Software provides organizations of all sizes with flexible, scalable, and end-to-end ERP solutions. With built-in AI capabilities, an intuitive user experience (UX), various social engagement tools, mobile management, business intelligence, CRM, HR management, supply chain management, customer services, and other features, Priority Software's cloud-based ERP system can meet the needs of companies across industries.
With Priority V 21.1, large enterprises can run multiple operational processes and financials in a multi-company mode from the same Priority platform. Other enhancements include updates to Priority's Revenue Recognition module, its Master Data Management functionalities, localization support for customers in the Netherlands, mobile automated GPS navigation via Priority's mobile app, new Inventory Allocation mechanisms, Supply Chain Management updates, and more.
Keren Sherer-Taiber, the VP of Product Management at Priority Software, says, "An integral part of our growth strategy is to further our support to our enterprise customers. Priority understands their challenges and their imminent need for digital workflows to maintain business continuity, efficiency, and productivity. Priority V 21.1 is a testament to our unwavering commitment to enterprise-level, distributed organizations by giving them the tools and functionality they need to effectively manage their multi-company, multi-site operations on the same Priority instance, and in some cases, across instances."
Learn more about Priority Software.
---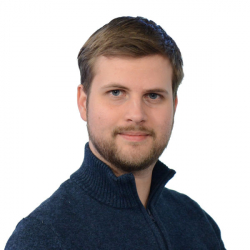 Latest posts by William Jepma
(see all)