PwC recently announced The New Equation, which marks the beginning of a new global strategy that will change how the company serves clients, builds trust, and drives sustained outcomes for its partners. To coincide with this announcement, the company is also restructuring its services into the Trust Solutions platform, which brings its Assurance and Tax Reporting capabilities together, and Consulting Solutions, which unifies its advisory services into a single unit.
PwC is a global network of firms offering professional services to banking, wealth management, energy, health, industrial product, insurance, and broader technology industries. The company also provides assurance, advisory, tax, cybersecurity, consultation, risk, and other managed services to help companies develop trust and solve problems.
With The New Equation, PwC is reorganizing itself into a new, streamlined structure that focuses on two areas: Trust Solutions and Consulting Solutions. Trust Solutions is a new platform that combines PwC's assurance and tax reporting features and will help PwC's clients build trust with stakeholders. Consulting Solutions will encompass the company's transformation, cybersecurity, privacy, cloud, digital, and tax consulting expertise. PwC plans to support these new business segments by continuing to invest in new products and technology.
Bob Moritz, Chair of the PwC International Network, says that, "The profound changes in the world mean that our clients can only succeed by creating a virtuous circle between earning trust and delivering sustained outcomes. By bringing our unique combination of capabilities together we can help them do that, unlocking value for their shareholders, stakeholders, and wider society. Over the coming months, we will set out how we plan to do that in every territory and market we operate in, focusing on quality and further deepening our capabilities to meet the needs of clients and stakeholders wherever they are in the world."
Learn more about PwC.
---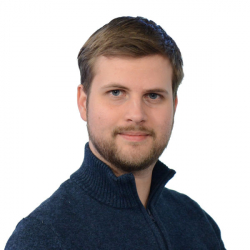 Latest posts by William Jepma
(see all)