QAD recently announced that it had acquired WebJaguar, a modular, configurable digital commerce solution designed to provide customers with a personalized online shopping experience. The acquisition will help QAD continue to expand its Complete Customer Management portfolio with new capabilities for meeting customers where they want to buy, increasing sales, reducing the costs associated with order processing, and more.
QAD Inc. provides cloud-based enterprise software and services for global manufacturing companies in the automotive, life sciences, customer products, food and beverage, high tech, and industrial manufacturing industries. The company's services include enterprise resource planning (ERP), demand and supply chain planning (DSCP), global trade and transportation execution (GTTE), and quality management systems (QMS).
Once the acquisition is complete, QAD will incorporate WebJaguar's Digital Commerce solution into its portfolio of customer management functionalities. The transaction will provide QAD's customers with the tools they need to reduce upfront and ongoing costs, respond to changes in supply and demand, and ultimately increase sales. WebJaguar's solution can fully integrate with ERP systems. It will form the backbone of an expanded Digital Commerce solution outfitted with payment gateways, RMA, catalog management, SEO, real-time shipping data, marketplace integration management, and other functionalities.
Anton Chilton, the CEO of QAD, made the following statement to accompany the news: "We are excited and delighted to welcome WebJaguar to QAD. We see tremendous value in their pragmatic approach to Digital Commerce that delivers a rapid implementation with lower ongoing administration while providing a powerful integrated and personalized solution leveraging the ERP to increase automation. Aligned with QAD's Effective On-Boarding methodology, WebJaguar's industry and design templates allow customers to launch an eCommerce store faster without needing to start from scratch."
Learn more about QAD.
---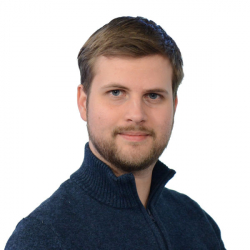 Latest posts by William Jepma
(see all)