QAD Expands Supply Chain Agility with Acquisition of Foreign-Trade Zone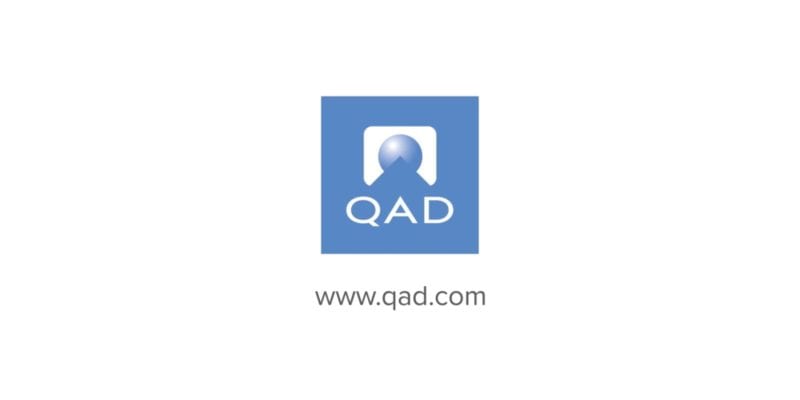 QAD Inc. recently announced the acquisition of Foreign-Trade Zone Corporation (FTZ Corp.), a cloud-based software and consulting services provider. The acquisition is meant to expand QAD's addressable market, improve its trade and transportation offerings, and drive cloud growth within its customer base. FTZ Corp. is expected to be integrated into QAD Precision, its global trade and transportation division.
[box style="3″]Our Buyer's Guide for Enterprise Resource Planning helps you evaluate the best solution for your use case and features profiles of the leading providers, as well as a category overview of the marketplace.[/box]
QAD Inc. provides cloud-based enterprise software and services for global manufacturing companies in the automotive, life sciences, customer products, food and beverage, high tech, and industrial manufacturing industries. The company's services include enterprise resource planning (ERP), demand and supply chain planning (DSCP), global trade and transportation execution (GTTE), and quality management systems (QMS).
The FTZ Corp. brings a range of experience to QAD. The company was involved with drafting language for the Trade Development Act of 2000 and provides services that improve data management, transportation execution, and trade compliance with its cloud-based software and consulting capabilities. Other solutions offered by FTZ Corp. include feasibility studies, FTZ Board requests and applications, FTZ software, and more.
Anton Chilton, the QAD CEO, added the following statement to the company's press release: "We are very pleased to be adding FTZ Corp. and its SmartZone solution to our company. Supply chain flexibility is increasingly important in today's environment, requiring manufacturers to quickly adapt to a rapidly changing market. Foreign-Trade Zones have long been an important facilitator of inventory management and supply chain agility, and our ability to help customers take full advantage of FTZs, while saving them time and money, is an important part of providing a full end-to-end solution, from planning to execution."
Learn more about QAD.
---
Latest posts by William Jepma
(see all)