QAD has announced the general availability of new QAD Adaptive ERP updates, including a suite of enhancements for the QAD Adaptive Applications portfolio. The QAD Adaptive ERP 2021.1 update will provide customers with new CRM, analytics, supplier relationship management, financials, integrated supplier management, digital manufacturing, and sourcing capabilities.
QAD Inc. provides cloud-based enterprise software and services for global manufacturing companies in the automotive, life sciences, customer products, food and beverage, high tech, and industrial manufacturing industries. The company's services include enterprise resource planning (ERP), demand and supply chain planning (DSCP), global trade and transportation execution (GTTE), and quality management systems (QMS).
The new supplier relationship management (SRM) functionalities available in this update will provide manufacturers and their suppliers a streamlined point-of-entry for facilitating real-time communication, improve processes, and reduce inbound supply risks. Other QAD Adaptive ERP updates include the QAD Sourcing solution, which introduces new capabilities for automating the source-to-contract process, and a Foreign-Trade Zone (FTZ) solution to help companies establish and manage FTZs and warehousing operations.
Anton Chilton, the QAD CEO, says, "I am happy to announce the addition of QAD Sourcing and QAD Supplier Relationship Management (SRM) to our Integrated Supplier Management capabilities. These two new solutions will help our customers communicate effectively and transparently with their suppliers, automating and streaming supplier performance and risk information across the supplier lifecycle. We are also excited to unveil updates to other areas in the QAD Adaptive Applications solution portfolio, including our QAD DynaSys Digital Supply Chain Planning and QAD Precision Global Trade and Transportation Execution capabilities. Taken together, this latest release enhances our customers' intelligence, innovation, and business agility to help them recognize, prepare for, and leverage disruption to their competitive advantage."
Learn more about QAD.
---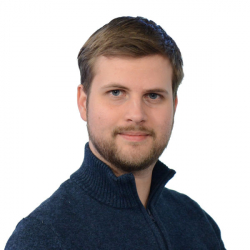 Latest posts by William Jepma
(see all)