Sage has announced that it's agreed to acquire Brightpearl, a cloud-native multichannel retail management system designed for wholesalers and retailers. By acquiring Brightpearl, which Sage already had a 17% stake in, Sage will accelerate its strategy for growth by scaling the Sage Intacct solution, broadening its value proposition for mid-sized businesses, and expanding the Sage digital network. The transaction of the 83% of Brightpearl that Sage doesn't own will amount to $299 million, which will be funded via Sage's existing cash and liquidity.
Sage is a technology provider offering cloud business management solutions for worldwide small and medium-sized businesses in professional services, wholesale distribution, construction, manufacturing, nonprofit, and food and beverage. The company offers three ERP solutions—Sage 100, Sage 300, and SageX3—equipped with inventory management, HR, accounting, CRM, and more. Sage also has a network of partners that customers can use to further their goals.
When the acquisition closes in 2022, Sage will combine Brightpearl's SaaS-based retail operation system with the Sage Intacct platform to provide retailers and wholesalers with a comprehensive commerce solution. Together, the companies will offer retail users financial management, inventory planning, sales order management, CRM, fulfillment, supplier management, warehousing, logistics management, and purchasing capabilities.
Steve Hare, the Chief Executive Officer of Sage, says, "Sage's purpose is to knock down barriers so everyone can thrive. Together, Sage and Brightpearl will remove the barriers that hold back retailers and wholesalers, streamlining their systems and enabling them to focus on growth. I'm delighted to welcome Brightpearl, its management team, and colleagues to Sage, and look forward to executing on our strategic priorities together and delivering accelerated growth."
Learn more about Sage.
---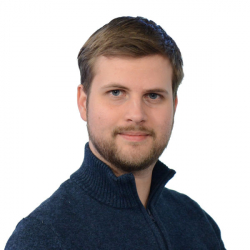 Latest posts by William Jepma
(see all)