Sage recently announced a new, cloud-first Data & Analytics integration for Sage 100 and Sage 300 users throughout the United States and Canada. Sage Data & Analytics (SD&A) is a business intelligence (BI) toolkit outfitted with AI and machine-learning capabilities that provides users with live sales dashboards, graphical cashflow analyses, detailed P&L reports, and more. All these features exist entirely in the cloud.
Sage is a technology provider offering cloud business management solutions for small and medium-sized businesses across the globe. With its network of partners, Sage can provide companies across industries with the tools and insight needed to manage finances, operations, and people.
The new Sage Data & Analytics toolkit was designed in partnership with global software company ZAP, a Sage Independent Software Vendor (ISV) providing SaaS-optimized data management and analytics platforms for leading ERPs. The new toolkit will be provided as a white-label solution available as a subscription service for Sage 100 and Sage 300. SD&A is entirely cloud-hosted and is designed to deliver role-based dashboards, reports, metrics, and analytics that help convert company data into actionable business intelligence.
Dewey Forrester, the Vice President of North American Business Development at Sage, said the following in a press release announcing the debut of SD&A: "To continuously improve our products and services, Sage listens and responds to real customer needs. With this launch, we're meeting the increasing demand for powerful and insightful reporting at a time when collecting, organizing, and presenting accurate data is more important for businesses than ever."
The company also announced the acquisition of AI-based SaaS technology start-up Task Sheriff. The Tel Aviv-based company will join SAGE AI Labs (SAIL), a global team of engineers, product managers, and data scientists located in San Francisco, Melbourne, Barcelona, and Tel Aviv. The acquisition is expected to help Sage in its continuing efforts to strengthen its AI-enabled technology and improve the customer experience.
In the press release announcing the acquisition of Task Sheriff, Aaron Harris, the Chief Technology Officer at Sage, added the following: "As businesses increasingly look to automation and digitalization, investing in the right technology and talent is core to supporting the success of our customers. We're looking forward to welcoming the Task Sheriff team and bringing the benefits of all our recent investments to our customers as we further extend the capabilities of Sage Business Cloud."
Learn more about Sage.
---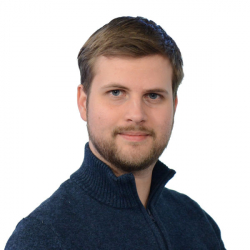 Latest posts by William Jepma
(see all)