SAP has announced the launch of SAP Business Network, a new platform designed to connect trading partners and strengthen collaboration. The new solution will take SAP's various business networks and bring them together on a single platform designed to unify the way supply chain companies interact and integrate with their network of trading partners. SAP Business Network was revealed at SAPPHIRE NOW, SAP's global conference, and is available now.
SAP is an enterprise application software provider with a global network of customers, employees, and partners from companies of all sizes and industries. The company offers an end-to-end suite of machine learning, IoT, advanced analytics, and other services to help organizations manage their business processes, streamline data processing, improve information flow, foster collaboration, identify opportunities, and prevent disruption across the organization.
With the launch of SAP Business Network, supply chain companies can enhance internal and external collaboration, deliver consistent onboarding experiences, drive positive business outcomes, and remain agile and resilient amidst changing network and market trends. SAP plans to introduce additional features to the Business Network later in 2021, including real-time global track and trace features, new working capital solutions for trading partners, and more.
In a separate press release further detailing SAP Business Network's capabilities, Christian Klein, CEO of SAP and member of the company's Executive Board, made the following statement: "During this unprecedented year, the importance of the communities we're part of has never been clearer. Our new vision will build the world's largest business community, enabling customers to easily connect with companies across supply chains and creating networked economies across industries."
Learn more about SAP.
---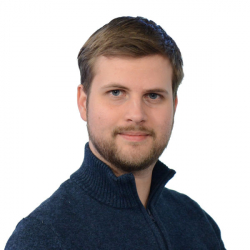 Latest posts by William Jepma
(see all)