Solutions Review is proud to release the 2021 Buyer's Guide for Supply Chain Planning Solutions, an all-new resource for comparing supply chain ERP and SCP software. The Solutions Review team has developed this new product comparison guide to assist buyers in search of the best possible tool for the needs of their organization. This resource features an at-a-glance reference of 22 supply chain planning vendors, the ERP solutions they provide, and the markets they address.
Top providers highlighted include Adexa, Anaplan, Arkieva, Blue Yonder, Dassault Systèmes, Demand Solutions, Epicor, E2open, GAINSystems, IBM, Infor, Kinaxis, Logility, NetSuite, Oracle, o9 Solutions, Plex Systems, QAD DynaSys, SAP, Slimstock, StockIQ, and ToolsGroup. The process for evaluating supply chain planning platforms like these can be complex, especially when considering the product capabilities of a supply chain planning (SCP) solution and an enterprise resource planning (ERP) solution with SCP features.
The marketplace for SCP and ERP platforms is growing rapidly and is crowded with solution providers, tools, and products capable of meeting even the most advanced needs. For example, we refer to some companies as mega-vendors that offer enterprise-class tools while others tout cutting-edge capabilities designed for niche verticals. Still, there are also SCP vendors that integrate with popular open-source technologies and feature robust user communities. 
This new buyer's guide for supply chain planning solutions features some important questions for the SCP buying process and full, one-page vendor profiles that provide a solution overview, three key features, contact information, and our own 'Bottom Line' analysis. Companion research can be found at solutionsreview.com. 
---
About Solutions Review
Solutions Review is a collection of technology news sites that aggregates, curates, and creates the best content within leading technology categories. Solutions Review's mission is to connect buyers of enterprise technology with the best solution sellers. Over the past four years, Solutions Review has launched over a dozen technology buyer's guide sites in categories ranging from cybersecurity to wireless 802.11, as well as mobility management, business intelligence and data analytics, data integration, and cloud platforms.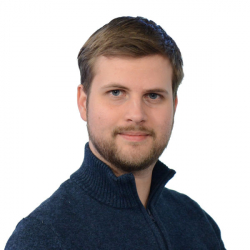 Latest posts by William Jepma
(see all)