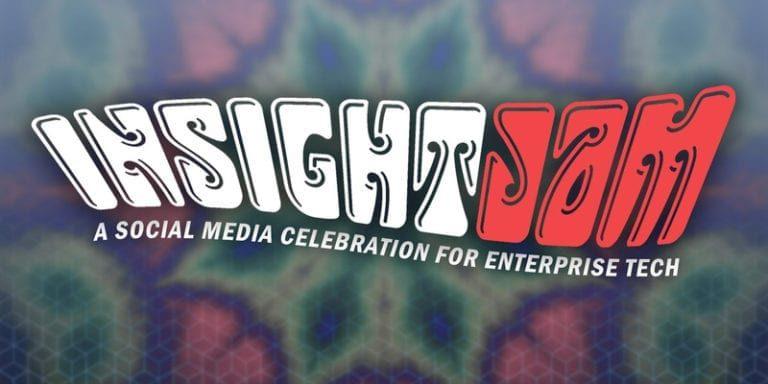 Solutions Review presents its third annual WorkTech Insight Jam community web event! Our editors will live blog all the news, tips, and insights in this space.
The WorkTech Insight Jam is an online community web event focused on best practices and insights for solution providers and buyers in the WorkTech marketplace. The Solutions Review editors are bringing the best and brightest minds together for a one-day social media gathering. The participants will include industry analysts, experts, influencers, practitioners, and software solution providers tweeting under the hashtag #WorkTechInsightJam.
With technology conferences currently on hold, Solutions Review is hosting this free virtual gathering as a way to provide our site audience with guidance, best practices, and advice on various topics related to cybersecurity as we enter 2022. The tagline for the event is "The Era of Remote Work" to help information security leaders navigate a challenging business and economic environment.
Wondering what's in it for you? Join us for the WorkTech Insight Jam to get advice on buying ERP, BPM, CRM, and other MarTech solutions. You will also learn about best practices for piloting new and emerging technologies and get some expert insights into what the future of the marketplace might bring. It's also going to be a top-notch networking event featuring many of the foremost thought leaders in the field. Uncover insights personalized to your interests.
Our editors will reveal a new featured "insight" every 15 minutes throughout the day. Coverage begins December 8th at 8:30 AM EST, and here's what to expect.
---
WorkTech Insight Jam Live Blog
12/8/2021, 8:30 PM
And that's a wrap on #WorkTechInsightJam 2021! Thanks to everyone who participated; we hope to see you all next year!

Check out our live blog to see what you may have missed — and be sure to tune in for the #BIInsightJam tomorrow starting at 8:30 AM! https://t.co/enzprnTZpt

— William Jepma 💻 @ #WorkTechInsightJam (@WorktechReview) December 9, 2021
---
12/8/2021, 8:15 PM
To help your business find the right #ERP solution for its #accounting and #financialmanagement needs, we've compiled a list to spotlight some of the best solutions. Give 'em a look, and let us know if there are any you think we missed. #WorkTechInsightJam https://t.co/VlzmkyMdYD

— William Jepma 💻 @ #WorkTechInsightJam (@WorktechReview) December 9, 2021
---
12/8/2021, 8:00 PM
The #ERP Vendors in the list below are some of the ones our team thinks are worth monitoring in the coming year, based on their product roadmap, understanding of the market, and other factors. #WorkTechInsightJam https://t.co/xlCqdvU4EK

— William Jepma 💻 @ #WorkTechInsightJam (@WorktechReview) December 9, 2021
---
12/8/2021, 7:45 PM
If our team at @SolutionsReview has learned anything in 2021, it's the incredible importance of #virtualevents. Here are a few of the insights we've picked up over the last year! #WorkTechInsightJam https://t.co/W29dkghIi0

— William Jepma 💻 @ #WorkTechInsightJam (@WorktechReview) December 9, 2021
---
12/8/2021, 7:30 PM
For companies in the #manufacturing industry, #WorkTech software like #ERP and #MRP is almost always a must. Familiarize yourself with some of the top solutions with this Free Buyer's Guide! #WorkTechInsightJam https://t.co/hKCy9ns51Q

— William Jepma 💻 @ #WorkTechInsightJam (@WorktechReview) December 9, 2021
---
12/8/2021, 7:15 PM
You don't have to be a mega-corporation to benefit from #WorkTech software. Here are some top-rated, versatile, and scalable #CRM solutions tailored to the needs of #SmallBusiness and #Startups! #WorkTechInsightJam https://t.co/SgBf3thiKL

— William Jepma 💻 @ #WorkTechInsightJam (@WorktechReview) December 9, 2021
---
12/8/2021, 7:00 PM
One final piece of advice that @MiguelValdes suggests you keep in mind when selecting #enterprise tech: "Look carefully at #LowCode solutions. Some #WorkTech may empower your business users, but may then not allow your developers to integrate and customize." #WorkTechInsightJam

— William Jepma 💻 @ #WorkTechInsightJam (@WorktechReview) December 9, 2021
---
12/8/2021, 6:45 PM
Even if you do work with an #ERP implementation partner, knowing what questions to ask them isn't always cut-and-dry. We compiled a list of sample questions to help you get started! #WorkTechInsightJam https://t.co/vyk3f0OZp3

— William Jepma 💻 @ #WorkTechInsightJam (@WorktechReview) December 8, 2021
---
12/8/2021, 6:30 PM
If your company is planning on working with @Oracle or @NetSuite in the near future, you should also consider partnering with one of the implementation partners and consultants listed below! #WorkTechInsightJam https://t.co/z7myTKNi9K

— William Jepma 💻 @ #WorkTechInsightJam (@WorktechReview) December 8, 2021
---
12/8/2021, 6:15 PM
Did you catch the list of predictions we shared earlier? Check out the article below for insights into the future of #WorkTech! The quotes come from experts in companies like @Khoros, @OutSystems, @Qualtrics, @SnowSoftware, and more! #WorkTechInsightJam https://t.co/UeAvJMNJwx

— William Jepma 💻 @ #WorkTechInsightJam (@WorktechReview) December 8, 2021
---
12/8/2021, 6:00 PM
Robotic process automation is continuing to grow in importance and popularity. Get familiar with some of the top companies in the #RPA field with the article below! #WorkTechInsightJam https://t.co/Ez9pP5iUVK

— William Jepma 💻 @ #WorkTechInsightJam (@WorktechReview) December 8, 2021
---
12/8/2021, 5:45 PM
The insights and tips don't have to stop at the end of #WorkTechInsightJam! Keep it going by picking up one of these popular #ERP books. https://t.co/wZGbCZSffF

— William Jepma 💻 @ #WorkTechInsightJam (@WorktechReview) December 8, 2021
---
12/8/2021, 5:30 PM
Quickly compare and contrast the capabilities of leading #BPM software providers with this Free Vendor Map! #WorkTechInsightJam https://t.co/FETDeoUFpU

— William Jepma 💻 @ #WorkTechInsightJam (@WorktechReview) December 8, 2021
---
12/8/2021, 5:15 PM
In case you missed it earlier, our team just released the new, 2022 version of our #ERP Buyer's Guide! Download your free copy today and get full-page profiles on over 20 leading companies in the marketplace. #WorkTechInsightJam https://t.co/uibRGm2Lec

— William Jepma 💻 @ #WorkTechInsightJam (@WorktechReview) December 8, 2021
---
12/8/2021, 5:00 PM
Streamline your #distribution company's processes with one of the leading, full-featured #ERP platforms listed in the free buyer's guide below. Check them out! #WorkTechInsightJam https://t.co/ZoRzM6YeBD

— William Jepma 💻 @ #WorkTechInsightJam (@WorktechReview) December 8, 2021
---
12/8/2021, 4:45 PM
Did you miss the livestream of the #WorkTechInsightJam Demo Slam? Worry not! You can watch all the demos in one place at the link below. 🎉https://t.co/Fczksx015w

— William Jepma 💻 @ #WorkTechInsightJam (@WorktechReview) December 8, 2021
---
12/8/2021, 4:30 PM
For anyone in the process of evaluating #WorkTech tools, @MiguelValdes of @bonitasoft says to "Pay attention to #UserExperience when evaluating WorkTech. Good user experience will help foster wider adoption." #WorkTechInsightJam

— William Jepma 💻 @ #WorkTechInsightJam (@WorktechReview) December 8, 2021
---
12/8/2021, 4:15 PM
.@rephaelo1 has another prediction to share, and says, "Looking forward, the #UserExperience will become paramount for true digital adoption that will lead to greater return on organizations' technology investments." #WorkTechInsightJam

— William Jepma 💻 @ #WorkTechInsightJam (@WorktechReview) December 8, 2021
---
12/8/2021, 4:00 PM
Startups need an #ERP solution to help them hit the ground running while also providing ample opportunities to improve and scale as time goes by. Here are 11 #startup solutions providers we recommend taking a look at! #WorkTechInsightJam https://t.co/pjZG30FG1Y

— William Jepma 💻 @ #WorkTechInsightJam (@WorktechReview) December 8, 2021
---
12/8/2021, 3:45 PM
With 2022 right on the horizon, my team and I compiled a list of the #CRM solutions worth keeping an eye on. Read why @Affinity, @insightly, @mondaydotcom, @Optimove, @Qualtrics, and @unanetAE made the cut in the article below! 👇 #WorktechInsightJam https://t.co/eKI4kuik2r

— William Jepma 💻 @ #WorkTechInsightJam (@WorktechReview) December 8, 2021
---
12/8/2021, 3:30 PM
In the market for software to help streamline your #businessplanning and processes? Our new and updated #BPM Buyer's Guide for 2022 can help you find the ideal solution for your needs. #WorkTechInsightJam https://t.co/FvxvjBUNqM

— William Jepma 💻 @ #WorkTechInsightJam (@WorktechReview) December 8, 2021
---
12/8/2021, 3:15 PM
Chris Ray, an analyst at @gigaom, says, "I am seeing a consolidation of zero-trust tech with security tech. Together, they provide secure remote access and a heightened level of awareness without a significant increase in noise." #WorkTechInsightJam

— William Jepma 💻 @ #WorkTechInsightJam (@WorktechReview) December 8, 2021
---
12/8/2021, 3:00 PM
Demo Slam is #LIVE!! Tune in now for nearly an hour of #WorkTech software demos. #WorkTechInsightJam https://t.co/68b62sDATz

— William Jepma 💻 @ #WorkTechInsightJam (@WorktechReview) December 8, 2021
---
12/8/2021, 2:45 PM
Michael O'Malley, the SVP of Strategy at @senecaglobal, predicts that companies will start to migrate their legacy #ERP systems to newer systems in 2022. Learn more in the video below! #WorkTechInsightJam pic.twitter.com/wdzk7PiInU

— William Jepma 💻 @ #WorkTechInsightJam (@WorktechReview) December 8, 2021
---
12/8/2021, 2:30 PM
After some technical hiccups, our Demo Slam live stream is starting in 30 minutes (promise!). You can stream it live right from the @SolutionsReview Twitter account! 🙌#WorkTechInsightJam

— William Jepma 💻 @ #WorkTechInsightJam (@WorktechReview) December 8, 2021
---
12/8/2021, 2:15 PM
Thank you to @jainarvind, Neal Bruce, @PatiRcrt, @miguelvaldes, and Rohan Kapoor for that great, insightful discussion! If you missed it live, the entire panel is available on YouTube! #WorkTechInsightJam https://t.co/XbI7EWwXza

— William Jepma 💻 @ #WorkTechInsightJam (@WorktechReview) December 8, 2021
---
12/8/2021, 2:00 PM
"We're definitely in a transition area…and one of the biggest takeaways is that we're moving toward a virtual environment at work, and I think we'll see more of that." Rohan Kapoor, from @Deloitte, on what the future may hold. #WorkTechInsightJam https://t.co/XbI7EWwXza

— William Jepma 💻 @ #WorkTechInsightJam (@WorktechReview) December 8, 2021
---
12/8/2021, 1:45 PM
"It's difficult to recognize employees when working remotely, and I think we're going to see a lot of innovation in the next year to start improving that." @miguelvaldes, CEO of @bonitasoft. #WorkTechInsightJam

— William Jepma 💻 @ #WorkTechInsightJam (@WorktechReview) December 8, 2021
---
12/8/2021, 1:30 PM
.@PatiRcrt is sharing some insights on how remote working has changed the way @kadonetworks works with its relationship-driven clients. "We're trying to bring the human touch back." #WorkTechInsightJam https://t.co/pGFFsbiS3F

— William Jepma 💻 @ #WorkTechInsightJam (@WorktechReview) December 8, 2021
---
12/8/2021, 1:15 PM
"When you're at home, information is harder to come by…so having a tool to help you know what's going in the company is extremely important." @jainarvind on #WorkTech and its value for a remote workforce. #WorkTechInsightJam https://t.co/XbI7EWwXza

— William Jepma 💻 @ #WorkTechInsightJam (@WorktechReview) December 8, 2021
---
12/8/2021, 1:00 PM
And we're #LIVE! Tune in now for an hour-long discussion with @jainarvind of @gleanwork, Neal Bruce from @meQuilibrium, @PatiRcrt of @kadonetworks, @miguelvaldes of @bonitasoft, and Rohan Kapoor of @Deloitte. Don't miss out. #WorkTechInsightJam https://t.co/XbI7EWwXza

— William Jepma 💻 @ #WorkTechInsightJam (@WorktechReview) December 8, 2021
---
12/8/2021, 12:45 PM
Our "Improving Work From Home with WorkTech" discussion panel goes live in 15 minutes! Stay tuned at the link below to watch it live! #WorkTechInsightJam https://t.co/XbI7EWwXza

— William Jepma 💻 @ #WorkTechInsightJam (@WorktechReview) December 8, 2021
---
12/8/2021, 12:30 PM
Selecting a #WorkTech solution can be a daunting process, but it doesn't have to be. @miguelvaldes, the CEO of @bonitasoft, has shared three insightful tips to help you find the right solution for your company's needs. #WorkTechInsightJam pic.twitter.com/2Rc3OOvLBI

— William Jepma 💻 @ #WorkTechInsightJam (@WorktechReview) December 8, 2021
---
12/8/2021, 12:15 PM
Looking for an #ERP solution for your #foodandbeverage business? This list of top-rated software providers can help! #WorkTechInsightJam https://t.co/YodDpjGNT7

— William Jepma 💻 @ #WorkTechInsightJam (@WorktechReview) December 8, 2021
---
12/8/2021, 12:00 PM
In looking to the future, we determined that @iGrafx, @newgensoftware, @LaiyeTechnology, and @OutSystems are some of the #BPM, #RPA, and #lowcode solution providers you need to watch in 2022. #WorkTechInsightJam https://t.co/vrCzMQHC9Y

— William Jepma 💻 @ #WorkTechInsightJam (@WorktechReview) December 8, 2021
---
12/8/2021, 11:45 AM
It's almost time for the #WorkTechInsightJam Demo Slam, where we'll be streaming a collection of demos from leading #WorkTech software companies across industries. Stay tuned to @SolutionsReview to watch it LIVE at 12 PM EST.

— William Jepma 💻 @ #WorkTechInsightJam (@WorktechReview) December 8, 2021
---
12/8/2021, 11:30 AM
Prepare yourself for 2022 with our new and updated Buyer's Guide for #MarketingAutomation solution providers, which spotlight 27 top companies in the #MarTech marketplace. Give 'em a look! #WorkTechInsightJam https://t.co/CQC8B3eS6z

— William Jepma 💻 @ #WorkTechInsightJam (@WorktechReview) December 8, 2021
---
12/8/2021, 11:15 AM
.@rephaelo1, the President and Co-Founder of @WalkMeInc, says, "The shift to the need, and mandate, for analytics on all tech investments is coming, if not already here. No one can justify spending millions without proving its worth through strong analytics." #WorkTechInsightJam

— William Jepma 💻 @ #WorkTechInsightJam (@WorktechReview) December 8, 2021
---
12/8/2021, 11:00 AM
Curious about where the future of the Robotic Process Automation (#RPA) market is going? Prepare for whatever it entails by enrolling your team in one (or all!) of the popular #TrainingandDevelopment programs from @coursera. #WorkTechInsightJam https://t.co/Tbutwwru7k

— William Jepma 💻 @ #WorkTechInsightJam (@WorktechReview) December 8, 2021
---
12/8/2021, 10:45 AM
To help you keep up with the #MarketingAutomation marketplace, we've turned our gaze to the future and identified @ActiveCampaign, @ActOnSoftware, @Khoros, @Maropost, and @plannuh as the companies worth paying attention to. #WorkTechInsightJam https://t.co/P5hb7K99PK

— William Jepma 💻 @ #WorkTechInsightJam (@WorktechReview) December 8, 2021
---
12/8/2021, 10:30 AM
If you and your team are looking to invest in new #enterprise technology, @miguelvaldes says, "Don't just focus on #WorkTech solutions – be sure to use methodologies like #BPM and #agile that will actually improve your processes, not just automate them." #WorkTechInsightJam

— William Jepma 💻 @ #WorkTechInsightJam (@WorktechReview) December 8, 2021
---
12/8/2021, 10:15 AM
Solutions Review is excited to also release its newly updated 2022 Buyer's Guide for #BPM solutions to assist organizations in buying #enterprise technology. Learn more below! https://t.co/fbtYlwDlUa

— William Jepma 💻 @ #WorkTechInsightJam (@WorktechReview) December 8, 2021
---
12/8/2021, 10:00 AM
Continuing with our industry predictions, @simonHYCU, the CEO and Co-founder of @HYCUInc, says, "I see the future of work as supporting an increasingly flexible workforce inside of an increasingly flexible workspace." #WorkTechInsightJam

— William Jepma 💻 @ #WorkTechInsightJam (@WorktechReview) December 8, 2021
---
12/8/2021, 9:45 AM
Quickly compare leading #CRM software providers with this definitive and free third-party resource, which has just been updated for 2022 with new insights into top software providers. #WorkTechInsightJamhttps://t.co/WUJTOylo4y

— William Jepma 💻 @ #WorkTechInsightJam (@WorktechReview) December 8, 2021
---
12/8/2021, 9:30 AM
.@MiguelValdes, from #Bonitasoft, says "The work-from-home experience has brought us the 'hybrid workplace.' What's newly emerging from the hybrid workplace is a 'hybrid employee-customer journey' that integrates both through business process applications. #WorkTechInsightJam

— William Jepma 💻 @ #WorkTechInsightJam (@WorktechReview) December 8, 2021
---
12/8/2021, 9:15 AM
We asked #WorkTech experts to share some of their predictions for the #ERP, #BPM, and #MarTech marketplaces. See what they had to say below. 👇 #WorkTechInsightJam https://t.co/UeAvJMw8EZ

— William Jepma 💻 @ #WorkTechInsightJam (@WorktechReview) December 8, 2021
---
12/8/2021, 9:00 AM
Learn why @ECISolutions, @PrioritySw, @tylertech, @unanetAE, and @workday are our Vendors to Watch in #ERP for 2022. #WorkTechInsightJam https://t.co/xlCqdvUCui

— William Jepma 💻 @ #WorkTechInsightJam (@WorktechReview) December 8, 2021
---
12/8/2021, 8:45 AM
Keep your finger on the pulse of the #ERP industry with the newly updated Buyer's Guide, which includes full-page profiles of 20+ top-rated #WorkTech providers in the Enterprise Resource Planning marketplace. #WorkTechInsightJam https://t.co/3Wykgu6pkv

— William Jepma 💻 @ #WorkTechInsightJam (@WorktechReview) December 8, 2021
---
12/8/2021, 8:30 AM
Welcome to the WorkTech Insight Jam! Today from 8:30 AM to 8:30 PM Eastern Time, we'll be delivering the top advice, best practices, and predictions on #WorkTech live here on Twitter. Join the conversation with the hashtag #WorkTechInsightJam!

— William Jepma 💻 @ #WorkTechInsightJam (@WorktechReview) December 8, 2021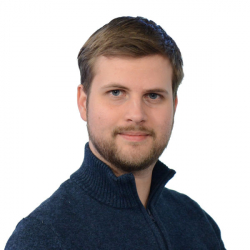 Latest posts by William Jepma
(see all)