Syntax has announced the release of CxLink, a new business application hyperscaler software development kit designed for SAP customers looking to improve innovation. The development kit will equip SAP users with "advanced" innovation capabilities to help scale their system architecture, enhance collaboration within their ecosystem, and keep up with customer demand. CxLink is SAP-native and SAP-certified and includes products available on the SAP App Center and the Amazon Web Services (AWS) Marketplace.
Syntax is a multi-cloud, multi-ERP managed cloud provider that provides consulting, monitoring, deployment, and implementation services to companies across industries and markets. Other services offered by Syntax include enterprise cloud hosting, security management, systems integration, programming, installations, application managed services, post-installation application audits, training, strategic consulting, project management, and partnerships with Oracle, SAP, AWS, Microsoft, IBM, and more.
With the launch of the CxLink product suite, Syntax is helping its customers innovate with new SAP-specific features for backup and recovery, data retention, storage management, improved document management, expanded integrations, and more. CxLink is managed by Syntax and will be continuously updated to include all of the newest AWS and SAP features and functionalities.
Ricardo Casanovas, the Vice President of SAP Products and Innovation at Syntax, says, "Our customers frequently struggle with various aspects of SAP system management, and traditional integration solutions have brought them greater complexity and costs, which has elevated their frustrations. We compiled feedback directly from these customers to identify their most common pain points and developed solutions with advanced integration capabilities to help solve these challenges. With these insights, we've built CxLink as a line of products that will bridge the gap between disjointed technology and cloud services."
Learn more about Syntax.
---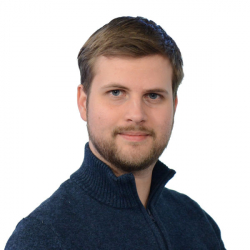 Latest posts by William Jepma
(see all)