SYSPRO recently announced a rebrand of its visual identity and positioning in the market as part of its commitment to pursuing a digital future for global manufacturers and distributors. The company's rebranded visual identity, tagline, and market position are intended to resonate with customers as they expand into new territories, add new product lines, transform their business processes, and drive innovation.
SYSPRO is a global provider of Enterprise Resource Planning (ERP) software for organizations in the manufacturing and distribution industries. The company's team focuses on addressing industry needs and providing scalable solutions that help customers grow their company and take aims toward securing a digital future. In addition to its ERP platform, SYSPRO also offers support and consultation services to customers.
The company's new tagline, "Say Yes to Next," is described as a "pledge of commitment," signifying a commitment to help customers remain resilient in the face of industry disruptions. While SYSPRO's primary focus will still be on delivering its ERP solutions and experiences to clients, the rebrand is designed to speak to its adaptability and alignment to industry trends and emerging technologies.
Sandra Fraga, the Chief Sales and Marketing Officer at SYSPRO, said in the accompanying press release that "Our customers are looking for trusted advisors and industry specialists who understand their need to deliver value, drive operational efficiencies, control costs and drive bottom-line results. As a pledge of commitment to help manufacturers to remain resilient, we have changed our tagline to 'Say Yes to Next.'  Underpinned by purpose, this tagline will be embodied within every customer interaction as we lead them through significant growth. We believe this will really resonate with our customers as they say yes – to the next idea, the next opportunity, the next possibility, and to achieve more."
Learn more about SYSPRO.
---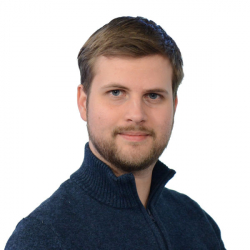 Latest posts by William Jepma
(see all)