SYSPRO has announced the Online Business Pack for SYSPRO, a new e-commerce solution developed to help manufacturers improve their sales to businesses and consumers online. The new offer comes equipped with convenient integrations for tax compliance, catalog management, payment processing, and automation provided by SYSPRO and its Independent Software Vendor (ISV) Partners. The Online Business Pack for SYSPRO is available now.
SYSPRO is a global provider of enterprise resource planning (ERP) software for companies of all sizes in manufacturing and distribution. SYSPRO's scalable ERP, CRM, and POS solutions can be deployed on-premises, in the cloud, or as a combination of both and can be accessed from any device that can connect to the internet. The company can also act as an advisor to clients, as it offers various support services.
The Online Business Pack for SYSPRO takes three solutions from SYSPRO and several of its ISV partners and packages them together into one product for manufacturers. The SYSPRO e-commerce solution package includes Avalara, a cloud-based tax compliance solution; Nomad, a mobile-ready content and catalog management solution for B2B and B2C transaction; and SYSPRO's payment solutions, which are compatible with merchants across the United States and supports credit, debit, gift cards, ACH transactions, EBT, and check verification services.
Scott Hebert—Chief Sales Officer and Interim CEO SYSPRO USA—says, "Increasingly, manufacturers have started adopting new digital selling models, resulting in the accelerated adoption of eCommerce. The Online Business Pack for SYSPRO provides SYSPRO ERP customers with a pre-integrated solution to sell online, keeping sales, inventory, and other critical information in a single source of truth for the enterprise. By integrating a customer touchpoint directly into the SYSPRO ERP system, manufacturers can essentially expand the supply chain outside of their business and adapt their business model to remain resilient."
Learn more about SYSPRO.
---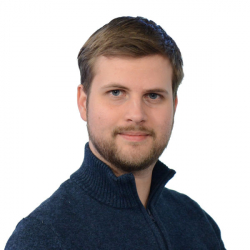 Latest posts by William Jepma
(see all)