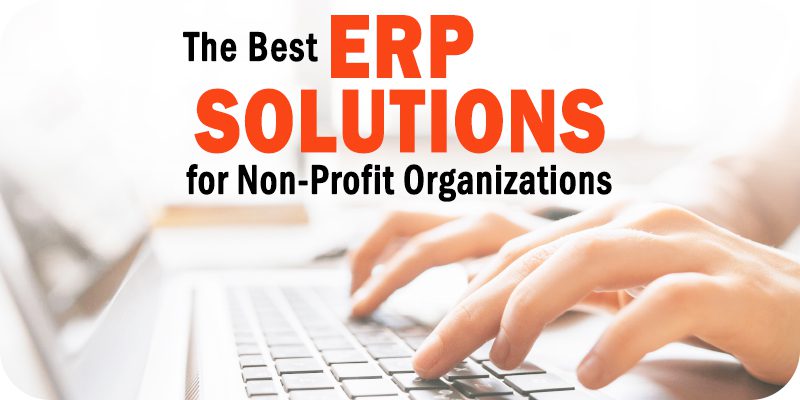 The editors at Solutions Review have compiled this list of the best ERP solutions for non-profit organizations to consider implementing into their company processes.
Enterprise Resource Planning software is an essential technology for companies across industries. Regardless of a business' vertical, size, or target audience, implementing an ERP system into their organization should be a core part of their overall business management strategy. While ERP is typically associated with larger, global companies, these solutions can also be valuable to smaller businesses, startups, and non-profits.
Non-profits need an affordable, scalable, easily deployable ERP that can adjust to the changing needs of their business. With that in mind, the editors at Solutions Review compiled a list to spotlight some of the best ERP solutions for non-profit organizations to consider working with. These solutions can help non-profits streamline and improve their financial management, workforce management, process management, and other capabilities.
Our editors selected these ERP solutions for non-profit organizations based on each one's Authority Score, a meta-analysis of user sentiment through the web's most trusted business software review sites, and our proprietary five-point inclusion criteria. Companies are listed in alphabetical order.
The Best ERP Solutions for Non-Profit Organizations
---
Description: Acumatica provides cloud and browser-based business management software solutions for small and mid-sized businesses. The Acumatica ERP solution offers clients a suite of integrated applications for financials, manufacturing, project accounting, retail, distribution, construction, and CRM that are all based around and powered by a single cloud-based platform. Non-profit companies can use the cost-effective Acumatica platform to streamline sales processes, improve company productivity, remotely access ERP capabilities, and more.
---


Description: Blackbaud is a cloud software provider that specializes in solutions for non-profits, educational institutions, foundations, healthcare institutions, and other similar verticals. Its ERP for solution for non-profits, Financial Edge NXT, is built for non-profit organizations and helps users review donations, automate gift entry, control posting, ensure data integrity by eliminating the need for manual entries, improve cash flow forecasting, and extend their functionalities with a collection of integrations and APIs available on the Blackbaud Partner Network.
---

Description: Deltek offers a collection of ERP, business development, professional services automation (PSA), project management, human capital management, information management, and small business software solutions. Deltek's ERP and PSA solutions are available as cloud-based or on-premises systems and are developed to help companies streamline their core operations and boost departmental collaboration. The Deltek ERP solution for non-profit companies will equip organizations with transparency and visibility into spending, funding, and internal processes. It also includes finance, HR, project management, business development, and more.
---
Description: ERPNext is an open-source DIY ERP solution for companies across industries. The platform offers a suite of features for various business needs, including human resources, payroll, sales, CRM, project management, content management, and accounting. Its financial and accounting functionalities cover everything from real-time accounting dashboards to multi-currency accounting to sales management to auto-invoices and more. Its non-profit capabilities can help users track memberships, donors, volunteers, grant applications, members, billing, and currencies across regions.
---

Description: Multiview Financial Software provides companies with easy-to-use financial applications built to help its users improve their financial planning and accounting efforts. Multiview has core accounting capabilities for accounts payable, accounts receivable, and general ledger, alongside business insights, automation, and inventory management tools. Multiview's Cloud ERP scalable platform offers non-profits a suite of features for accessing real-time data and improving performance, efficiency, budgeting, reporting, forecasting, and more. The company also provides implementation support and ongoing customer service to help its customers get the most value from the platform. 
---
Description: Netsuite is a global provider of cloud-based services for organizations in over 20 industries that need help growing, scaling, and adapting to changes in their industry of choice. The company offers a handful of solutions for non-profits tailored to help those businesses break down departmental silos, maintain multiple system environments, strengthen connections with donors, and more. Its product suite includes financial management, grant accounting, spend management, automated reporting, fund accounting, efficiency tracking, and constituent relationship management.
---


Description: Priority Software provides organizations of all sizes with flexible, scalable, and end-to-end ERP solutions. The company offers a dedicated ERP solution for non-profit companies to help them manage their daily operations and streamline logistics, members, donors, fundraising, and employee management. Users will have access to a single access point for coordinating projects, financials, budgets, members, applications, compliance, administration, and expenditures.
---

Description: Included in the QuickBooks Enterprise suite is a solution tailored to the needs of non-profit organizations. With this solution, companies can manage their day-to-day, safeguard donor data, track information with customizable reports, manage donor lists, and more. Specific features available on the solution include inventory management, advanced reporting, field service management, reporting tools, job costing, order management, and multiple integrations with Microsoft applications.
---

Description: Sage is a technology provider offering cloud business management solutions equipped with inventory management, HR, accounting, CRM, and other capabilities for companies of all sizes. With the Sage Business Cloud product suite—and Sage Intacct, specifically—non-profits can monitor funds and manage, engage, and recruit worldwide workforces from a single platform. Companies can use Sage's solutions to streamline core HR processes, create unified global policies, maintain regulatory compliance, and unlock workplace visibility with analytics tools.
---

Description: Serenic Software provides cloud-based ERP solutions in the Microsoft Cloud for public service organizations, manufacturers, distributors, and non-profit organizations. The platform provides companies with business insights and flexible functionalities tailored to the needs of education, non-profit, and local government entities. Serenic's platform includes ERP and accounting tools for cost-shifting, expense allocation, performance measurement, budgeting, reporting, multiple currency management, and more.
---
Description: Unit4 provides next-generation enterprise solutions for people-centric, mid-market organizations worldwide. The company's cloud software brings together financial, project management, HR, procurement, and FP&A capabilities to a unified platform capable of sharing real-time information with users. For non-profits, Unit4 has a suite of people-centric solutions that combine enterprise resource planning, human capital management, financial planning, and other capabilities for optimizing funding allocation, improving compliance, delivering business impact, and reducing costs.
---


Description: Workday equips its clients with a cloud-based ERP software geared toward medium businesses and larger enterprises in communications, life sciences, energy, insurance, hospitality, retail, non-profit, manufacturing, and other industries. The company's service tools cover financial management, HR, payroll, talent management, analytics, planning, and workforce management, among others. Workday's non-profit solution contains financial management, HCM, payroll, workforce management, enterprise planning, analytics, grant management, reporting, and spend management functionalities.
---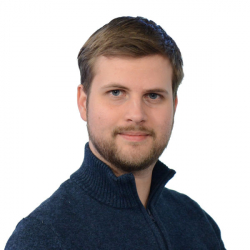 Latest posts by William Jepma
(see all)