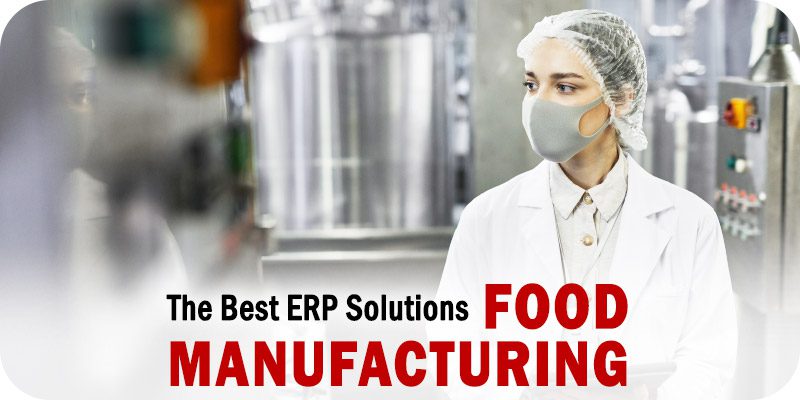 The editors at Solutions Review have compiled the following list to spotlight some of the best food manufacturing ERP solutions for companies of all sizes to consider.
Enterprise Resource Planning (ERP) solutions are closely related to the manufacturing and distribution industries. While there are different solutions for both verticals, sometimes you need a solution tailor-made to a specific use case or industry. For example, a food manufacturing company requires an ERP solution with industry-specific capabilities that not every platform can accommodate.
To help, the editors at Solutions Review have compiled a list to spotlight some of the best food manufacturing ERP software solutions in the marketplace. These solutions can help companies of various sizes satisfy customers, increase profitability, maintain quality control, remain compliant in a changing market, manage inventory levels across the food and beverage supply chain, and more. The list is organized in alphabetical order.
The Best Food Manufacturing ERP Solutions
---
Description: Acumatica provides cloud and browser-based business management software for small and mid-sized businesses across industries. The company's manufacturing ERP solution can support discrete and batch-process manufacturing methodologies. These, include make-to-order (MTO), engineer-to-order (ETO), make-to-stock (MTS), and configure-to-order (CTO). Food manufacturing companies can use Acumatica's ERP solution to eliminate manual reconciliation processes, provide decision-makers with accurate financial reporting, streamline operations, utilize interconnected data transparency, and more.
---


Description: Aptean provides industry-specific software for specialized manufacturers and distributors across 20 markets worldwide. The company has an extensive collection of food manufacturing ERP solutions that can be tailored to specific industry verticals, including bakeries, beverages, fresh produce, frozen foods, pre-packaged food, spices, poultry, seafood, and more. Aptean's food manufacturing product suite includes ERP, enterprise asset management (EAM), business intelligence, product lifecycle management (PLM), overall equipment effectiveness (OEE), electronic data interchange (EDI), transportation management (TMS), and customer relationship management (CRM).
---

Description: Aquilon Software provides ERP software for small and medium-sized businesses (SMBs), focusing on manufacturers and distributors in North America. Its on-premises and cloud-based ERP systems offer small and midsize food manufacturers a complete set of financial management modules, real-time inventory management, lot tracking, order management, traceability, recipe management, bill of materials, and other capabilities. These can help users improve competitiveness, maximize process visibility, increase agility, maintain accurate costs, and retain clients.
---

Description: BatchMaster Software is a developer and implementer of process manufacturing solutions. With BatchMaster's Food Manufacturing ERP software, companies can meet and manage requirements across production, inventory, quality, cost, BRC/SQF lot traceability, product development, planning, FDA compliance, warehousing, and scheduling. BatchMaster can also be added to a company's existing financial software, including platforms like Sage 100, Sage 300, Microsoft Dynamics GP, QuickBooks, and SAP Business One.
---
Description: Deacom, an ECI Software Solution, is an ERP platform for growing distribution and process manufacturing businesses. Its solution can be tailored to meet the needs of batch process manufacturers across verticals in the food and beverage industries, including consumer packaged goods, dairy, beer, wine, meat, snacks, and more. Platform capabilities include lot control, traceability tools, formulation management to scale batch sizes, nutrition fact label customization, quality control, customer shipment reports, built-in point-of-sale, intercompany inventory transfers, and direct store deliveries.
---

Description: DELMIAworks provides manufacturing and ERP software systems for repetitive, process, and discrete manufacturing industries. With the DELMIAWorks ERP and MES software, food manufacturers across the produce, frozen entreés, canned goods, and beverage verticals can reduce costs, automate industry audits, improve inventory management, track resource availability, and ensure customer delivery dates. Specific functionalities include two-way lot traceability, quick recall identification, shelf-life tracking, private labeling, compliance reporting, quality assurance, seasonal demand forecasting, and more.
---
Description: ERPNext is an open-source DIY ERP solution for companies across the education, healthcare, manufacturing, nonprofit, agriculture, services, and distribution industries. The company's open-source, modern ERP solution for food manufacturers is outfitted with real-time inventory management functionalities, production analytics reports, item management, bill of material (BOM) capabilities, quality inspection templates, material resource planning (MRP), subcontracting features, shop management, and more.
---

Description: Genius ERP is an end-to-end manufacturing ERP solution for planning, executing, measuring, and improving high-variable production processes for SMEs. The company offers a suite of capabilities for food and bakery equipment manufacturing, including project planning, lean inventory, real-time reporting, employee performance tracking, billing management, labor cost tracking, material management, bills of materials, and more. Genius ERP can connect every part of a business with an easy-to-use centralized system that lets users easily share information across their company.
---
Description: JustFood, from Aptean, is a cloud-based ERP software built to help food manufacturers and distributors streamline operational efficiencies, manage business growth, and improve food safety. The platform runs on the Microsoft Cloud platform and provides users in the office, shop floor, or on the road with the capabilities necessary to build their business. Those capabilities include traceability tools, quality control, inventory tracking, production scheduling, batch management, forecasting, product development, real-time reporting, purchasing management, equipment performance monitoring, and more.
---
Description: Katana's manufacturing ERP platform is easy to implement, offers its users an extensive collection of integrations, and comes equipped with features designed to meet the needs of manufacturers. Its platform can be easily tailored to the needs of food and beverage companies, as it includes a suite of manufacturing features. These include real-time master planning, total shop floor control, live inventory management, end-to-end traceability, production planning, omnichannel order management, custom workflows via API, accurate costing features, and more.
---

Description: MRPeasy is a cloud-based material requirements planning (MRP) and ERP system designed to meet the needs of small manufacturers in markets like 3D printing, biotechnology, automotive, chemical, aerospace, composites, electronics, food, agriculture, engineering, and industrial equipment. The platform offers various features tailored to the food and beverage industry, including production planning, CRM, accounting, purchasing, inventory management, stock movements, real-time shop floor reporting, and business performance tracking tools.
---
Description: NetSuite is a global provider of services for over 20 industries that need help growing, scaling, and adapting to industry changes. The company offers a "complete" solution built for the food and beverage industry to help companies of all sizes manage supply chains, streamline sales cycles, and more. Features include planning and scheduling tools, product data management, CRM, production control, quality management, warehouse management systems (WMS), shop floor control, order management, and supply chain management.
---
Description: Plex Systems offers a smart manufacturing platform to help process and discrete manufacturers connect, track, analyze, and automate every aspect of their organization to drive business transformation. Food and beverage manufacturers can use Plex's cloud-based manufacturing execution system (MES) and ERP features to control their company processes. Capabilities include document management, plant performance monitoring, supply chain planning, quality management, real-time electronic data interchange (EDI), traceability, overall equipment effectiveness (OEE), inventory management, and tools for maintaining compliance.
---
Description: ProcessPro is a mid-market ERP software provider working with companies in the process manufacturing industry. The company's Food ERP solution combines manufacturing, financials, sales, inventory, and reporting functionalities in one integrated system catered to the needs of food and beverage manufacturers. Other capabilities include reliable lot tracking, batch sizing, R&D functionalities, quality control, real-time inventory management, recipe management system, financial management, and compliance tools.
---

Description: QAD provides "next-generation" manufacturing and supply chain management solutions and cloud-based ERP software for global companies across industries. Its food and beverage offerings encompass ERP, supply chain, manufacturing, quality control, and transportation management capabilities and can help users respond to disruptions and streamline processes. Other features include global trade management, integrated supplier management, process documentation, supply chain planning, food safety compliance, and more.
---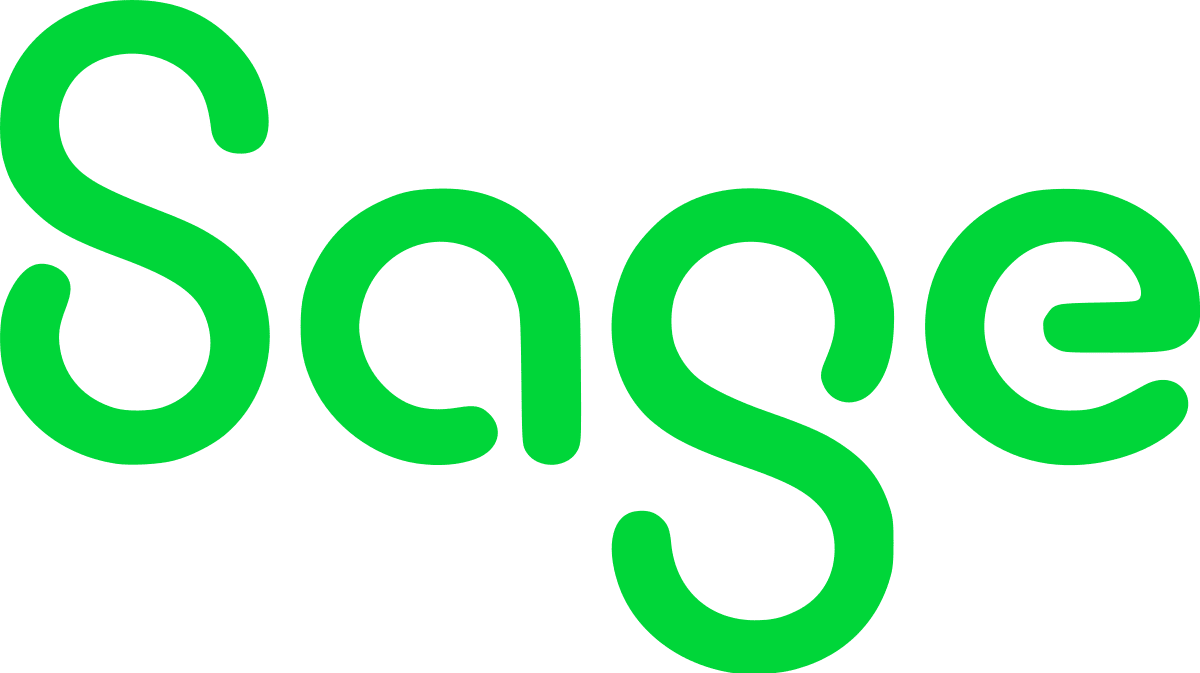 Description: Sage is a technology provider offering cloud business management solutions for worldwide small and medium-sized businesses in professional services, wholesale distribution, construction, manufacturing, nonprofit, and food and beverage. The Sage X3 ERP solution can be tailored to the food and beverage industry and help users remain competitive and compliant with built-in recipe management, quality control, inventory management, lot tracking, and regulatory compliance capabilities.
---
Description: SYSPRO is a global enterprise resource planning (ERP) software provider for companies of all sizes in the manufacturing and distribution markets. SYSPRO's Food ERP software provides food and beverage manufacturers with a suite of features, including forecasting tools, traceability, supplier management, purchase control, automated customer returns, compliance assurance, and more. The company can also act as an advisor to clients, offering various support services to clients.
---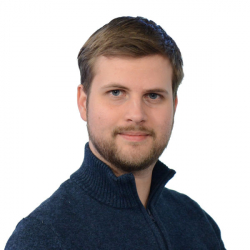 Latest posts by William Jepma
(see all)