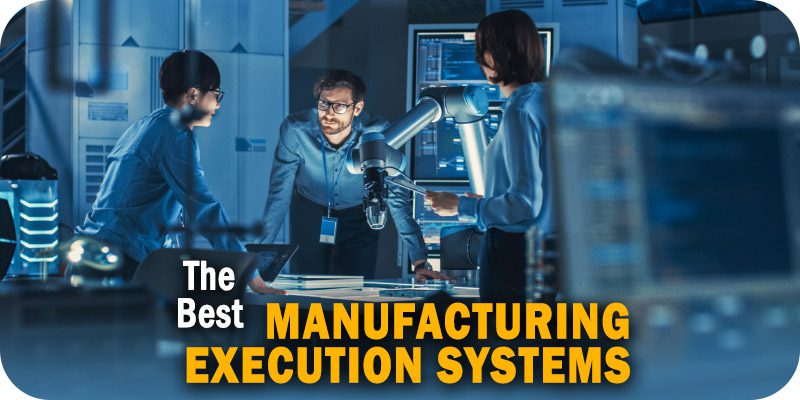 The editors at Solutions Review have compiled the following list to spotlight some of the best manufacturing execution systems (MES) worth considering.
Enterprise Resource Planning (ERP) solutions are closely related to the manufacturing and distribution industries. While there are different solutions for both verticals, sometimes you need a solution tailor-made to a unique use case. For example, a Manufacturing Execution System (MES), as defined by Gartner, is a "specialist class of production-oriented software" that help businesses monitor and synchronize the execution of the real-time physical processes used in turning raw materials into intermediate or finished goods.
With that in mind, the team at Solutions Review compiled the following list to spotlight some of the best manufacturing execution systems in the marketplace. Our editors selected these software solutions based on each provider's Authority Score, a meta-analysis of user sentiment through the web's most trusted business software review sites, and our proprietary five-point inclusion criteria. The list is organized alphabetically.
The Best Manufacturing Execution Systems
---

Description: AVEVA is a global provider of industrial software and applications that help businesses improve collaboration with suppliers, customers, and partners. The company's warehouse execution system, formerly Wondermare MES, provides companies with the tools they need to reduce production costs, reduce rework, increase order fulfillment transparency, maximize customer satisfaction, offer higher quality products, and more. Those tools include performance management, enterprise integrations, quality operations management, automated plant equipment, inventory operations management, data collection, and workflow management.
---

Description: Critical Manufacturing's solution is a flexible, modern, and configurable manufacturing execution system (MES) capable of helping manufacturers stay ahead of compliance requirements, reduce the risk of closed-loop quality, improve visibility of global production operations, integrate with other enterprise systems, and prepare them for Industry 4.0. Its capabilities run the gamut from process engineering, quality management, data intelligence, logistics, automation workflow management, equipment engineering, advanced planning, manufacturing operations management, enterprise integrations, change management, and more.
---

Description: DELMIAWorks, formerly IQMS, provides manufacturing and ERP software systems for repetitive, process, and discrete manufacturing industries worldwide. With DELMIAWorks' MES software, companies can increase visibility into their manufacturing operation with a product available as standalone software that can be integrated into an existing ERP platform or as a core component of DELMIAWorks' MES and ERP solution. Its capabilities include manufacturing intelligence, inventory tracking, business activity monitoring, lean manufacturing tools, production traceability, tracking, genealogy, and more.
---

Description: GE Digital provides software and IIoT (Industrial Internet of Things) services to industrial companies across power generation, manufacturing, electric utilities, aviation, oil and gas, and other industries. With the company's manufacturing execution system, Proficy Smart Factory MES, businesses can utilize a suite of cloud-based and on-premise solutions powered by machine learning, predictive analytics, data integration, and IIoT. Features include operations analytics, manufacturing data clouds, real-time scheduling, an order execution management system, and more.
---
Description: iBASEt's Digital Operations Suite provides companies with a collection of manufacturing solutions. These include supplier quality management (SQM), enterprise quality management system (EQMS), manufacturing execution system (MES), manufacturing intelligence, third-party integrations, and maintenance, repair, and overhaul (MRO) solutions. Its MES-specific capabilities can help manufacturers plan and execute their production processes, bridge the gaps between business and design systems, and improve how they manage the people, equipment, and process across shop floors.
---
Description: Katana's manufacturing ERP solution suite include a platform tailored to the needs of small manufacturing companies. The solution can help users build custom apps with Katana's open API, create custom integrations, and sync their inventory data with hundreds of shipping, accounting, e-commerce, and reporting platforms. Katana's MES-specific software can help manufacturers maintain optimal inventory levels, automate data entry, prioritize task lists, sync data across departments, keep operations aligned, and integrate with leading ERP, CRM, accounting, e-commerce, reporting, and other software solutions.
---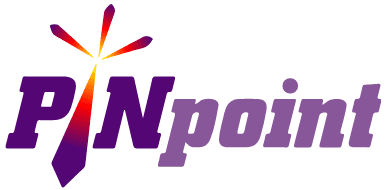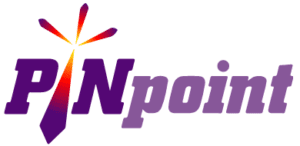 Description: PINpoint Information Systems provides global manufacturers with manufacturing execution system (MES) software alongside digital transformation solutions and services. With these capabilities, PINpoint can help businesses establish manufacturing plans, enforce repeatable processes, stay on schedule, create datasets that drive improvement initiatives, and more. The company's out-of-the-box MES comes equipped with error-proofing tools, production data, performance heatmaps, electronically deployable Work Orders, integrations with ERP and automation platforms, and more.
---
Description: Plex Systems offers a manufacturing platform to help manufacturers across industries connect, track, analyze, and automate every aspect of their organization to drive business transformation in multiple use cases. Its MES product can help businesses reduce operational costs, improve plant performance, mitigate risks, maintain quality, and maintain their brand's reputation. Capabilities include production management, plant floor control tools, closed-loop quality management, production scheduling, inventory management, ERP integration, and more.
---

Description: Prodsmart, an Autodesk company, provides manufacturers with a modular solution capable of improving processes, supporting lean initiatives, reducing waste, building business insights, boosting productivity, eliminating bottlenecks, informing data-driven decisions, and more. Its capabilities include real-time data tracking, mobile access, scheduling, material requirements planning (MRP), inventory management,  Bill of Materials (BOM), workflow visualization, performance tracking, warehouse management, worker scheduling, production reports, machine management, quality tracking, quality management, and more.
---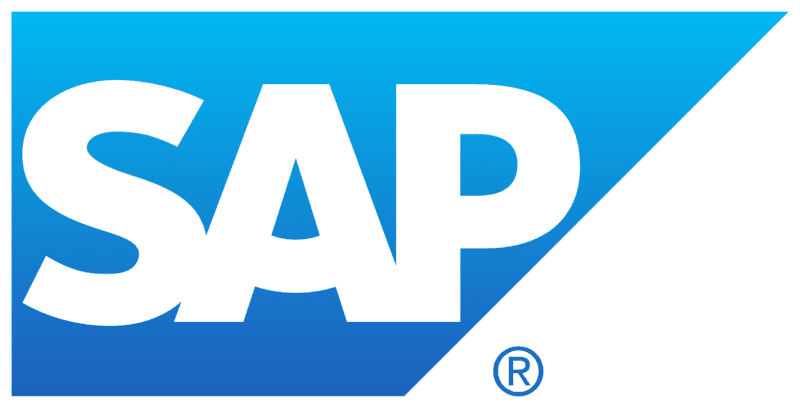 Description: SAP is an enterprise application software provider with a global network of customers, employees, and partners from financial services, energy, consumer-centric, and service industries. Amongst its manufacturing solution suite is a manufacturing execution system (MES) capable of digitally controlling, automating, and monitoring manufacturing operations. SAP's manufacturing execution capabilities cover automated data collection, performance data analysis, role-based touch screen interfaces for users, track-and-trace visibility tools, and more.
---

Description: Siemens Digital Industries Software division provides companies with solutions designed to help them create digital twins, drive innovation, maintain product quality, and increase manufacturing efficiencies. With its Opcenter Execution Process solution, Siemens equips companies across the chemical, consumer packaged goods, and food and beverage industries with the tools they need to promote smarter manufacturing processes. Capabilities include process orchestration, production reporting, vertical integrations, genealogy, integrated quality management, material receiving, production, and more.
---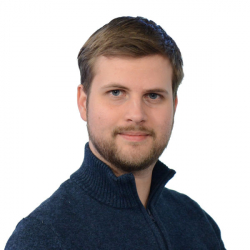 Latest posts by William Jepma
(see all)