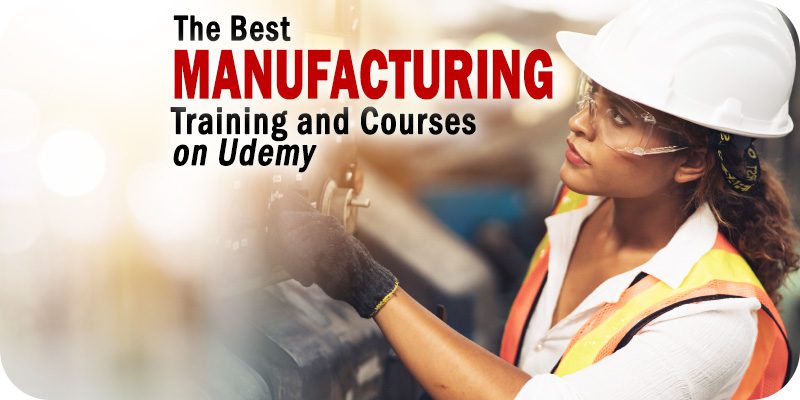 The editors at Solutions Review have compiled this list to spotlight some of the best manufacturing training courses that manufacturing managers, strategists, and students should consider taking. Solutions Review participates in affiliate programs and may make a small commission from products purchased through this resource.
Whether it's knowing the whereabouts of a product in the production pipeline or ensuring that it has the resources it needs, manufacturers have to manage a great deal of data, toolsets, and processes. While there are plenty of technologies to help—like Manufacturing ERP or MRP systems—nothing can entirely replace the value of well-earned expertise. With the manufacturing training courses listed below, you can continue to develop your skills or equip yourself with the qualifications manufacturing companies are looking for in their employees.
These Udemy training courses are geared toward active and aspiring professionals looking to expand, finetune, or kickstart their careers. You can click on the GO TO TRAINING link to learn more about each course and register. Each class is listed alphabetically by the name of the online learning platform it's available on.
The Best Manufacturing Training Courses on Udemy Worth Taking
---
OUR TAKE: With 4.5 hours of on-demand video and 29 downloadable resources, this manufacturing training course will help you understand and optimize production and operational processes to save money and boost efficiency.
Description: Taught by Asen Gyczew, who has years of professional consulting and online teaching experience, this course will help students of various backgrounds and career paths improve their skills and optimize the production and operations of a company. The major topics covered include analyzing the production process, applying lean manufacturing techniques, identifying bottlenecks, managing projects with critical chain methods, using Excel to calculate the impact of proposed production changes, and more. The course was updated in March 2022 to reflect the current trends and best practices in the manufacturing market.
---
OUR TAKE: Geared toward aspirants, consultants, and students, this 6-hour course will equip its learners with the prerequisite skills and insights to break into the ERP, industrial engineering, manufacturing, and production management fields.
Description: Students who enroll in this online course can expect to become familiar with the fundamental principles and types of manufacturing. They will also learn about additional topics like repetitive manufacturing, bill of materials, project manufacturing, just-in-time (JIT), process manufacturing, assemble-to-order management, discrete job shop, and more. Alongside the course's 6 hours of video training, students will also have access to various downloadable resources and assignments that are updated at regular intervals.
---
OUR TAKE: This compact training course requires no prerequisites and will help you learn the fundamentals of manufacturing and machining calculations and teach you to use them to solve real-world problems.
Description: While a slightly older course, the course can provide insights into fundamental manufacturing and machining concepts like turning, milling, punching, basic manufacturing, holding and drawing force, feasibility ratios, bending, drilling, centrifugal casting, and production cycle time. The program is designed for beginners with no prior experience. It is taught by Leon Petrou and reinforced with a teaching style that mixes theory with example problems and lectures to help students understand the material. Students can also ask Petrou for help in the Q&A section of the course.
---
OUR TAKE: Whether you're a beginner or an active professional in the industry, this course will help improve your experience and take advantage of lean manufacturing techniques and philosophies.
Description: This course uses an MBA style to help managers, engineers, consultants, planners, and business analysts find their footing in the manufacturing markets. Consisting of 2.5 hours of video, two practice tests, and 20 downloadable resources, the training course covers the tools and methodology of Lean manufacturing. Students can learn about the tools and methods of Lean manufacturing, improve business operations (i.e., manufacturing, industrial operations, production), and understand the role that lean manufacturing can have on a business.
---
OUR TAKE: If you're looking for a more thorough training course, this program includes 9 hours of material that will teach you to improve, regulate, and manage the various aspects of a successful manufacturing operations infrastructure.
Description: This course is ideal for manufacturing professionals and students of manufacturing operations and management systems looking for a deeper understanding of the planning, control, and execution systems involved in the manufacturing industry. Students will learn about production management, production system classification, strategic planning, productivity, and a glossary of relevant terminology.
---
OUR TAKE:  This course covers the core principles of Odoo's manufacturing application and will walk students through installing the platform, setting up a bill of material, creating orders, and more.
Description: Odoo's open-source platform offers a cloud MRP service equipped with MES, PLM, quality control, and other features. This 90-minute course is geared toward anyone looking to implement Odoo into their manufacturing business and covers the essential functions of the platform. These include implementing sub-assemblies, using a nested bill of materials, creating manufacturing orders, maintaining stock, and re-ordering levels.
---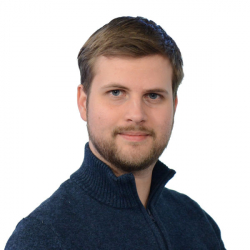 Latest posts by William Jepma
(see all)