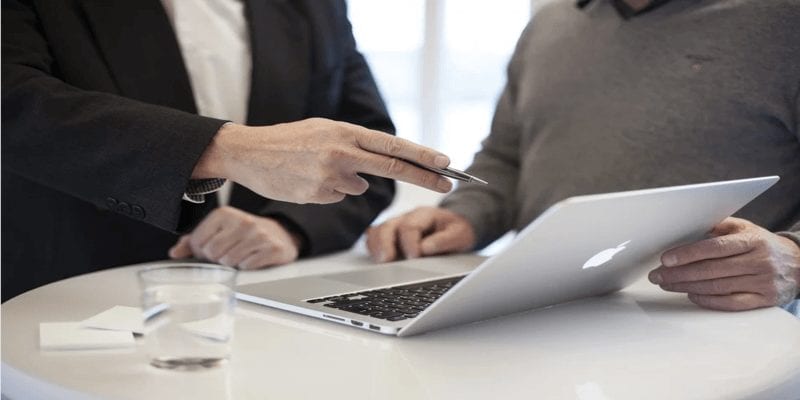 Businesses are often times challenged with certain restrictions that keep them from moving forward, such as the duplication of processes with disparate systems, the inability to support a mobile workforce, scrambling to keep track of resources, departments within the organization working in silos, and so forth. Implementing an Enterprise Resource Planning (ERP) system delivers key benefits to assist in overcoming these obstacles. However, as ERP systems are extensive business management tools, sometimes they can be difficult to implement or understand. That's where ERP consulting firms come in handy, and that's why we've provided you with the top ERP consulting firms to consider for your next ERP project.
The Top ERP Consulting Firms
The typical ERP project cuts across each area of the business, impacting functional areas from finance, accounting and supply chain, to shop floor, production, inventory, quality management, shipping and more. It's difficult for teams to free themselves up from their functional responsibilities and immediate tasks and apply the needed time, effort and attention to the project. Because of these challenges and many others, it's important to consider the value of these leading independent ERP consulting firms.
Ultra Consultants
Ultra Consultants is an independent research and enterprise software consulting firm serving the manufacturing and distribution industries throughout North America, as well as companies with global operations. Since 1994 Ultra Consultants have guided over 300 clients to improve their company's performance through business process improvement and implement of their enterprise software systems. Ultra's ERP services and guidance helps you transform your business systems to modern technology, and make significant improvements to your business performance from that technology transformation.
Panorama Consulting
Panorama Consulting Group is an independent, niche consulting firm specializing in digital transformation and ERP system implementations for mid to large-sized private and public sector organizations worldwide. One-hundred percent technology agnostic and independent of vendor affiliation, Panorama offers a phased, top-down strategic alignment approach and a bottom-up tactical approach, enabling each client to achieve its unique business transformation objectives by transforming its people, processes and technology.
Technology Management Concepts
Technology Management Concepts (TMC) is a boutique professional services organization based in Southern California, specializing in ERP and CRM systems for companies of all sizes which include Microsoft Dynamics GP (formerly Great Plains), 365, NAV, and CRM. Founded in 1984, TMC's customers range from small to mid-size businesses to multinational and worldwide organizations. They have in-house expertise in many industry sectors and vertical markets, making each implementation unique and focused around the customers' business needs and objectives.
Third Stage Consulting
Third Stage helps clients implement their ERP software and digital transformation initiatives, including digital strategy, organizational change management, business process management, project management, and software selection. Third Stage consists of the industry's leading ERP and digital transformation thought leaders, practitioners, and recognized experts. The consulting firm is one hundred percent independent and unaffiliated with software vendors, so we are able to clients'​ interests first.
Pemeco Consulting
Pemeco is an independent consulting firm that specializes in ERP and enterprise technology transformation projects. For nearly 40 years, Pemeco Consulting has been partnering with its market-leading clients to lead them through transformational projects that cut across technology, organizational structures, and business processes. The team at Pemeco Consulting derives from a highly diverse, educated and driven group of individuals who are passionate and excited to be taking the lead in organization transformations.
Terillium
Terillium is an award-winning Oracle Platinum Partner specialized in ERP consulting for Oracle JD Edwards, ERP Cloud, and NetSuite. Terillium has helped over 700 businesses with successful ERP projects, with a team of 170+ employees that have unsurpassed product knowledge and is straightforward in their project approach. Terillium's ERP services include implementations and roll outs, upgrades, manages services, technology assessments, business process re-engineering, and special projects.
How to Find the Best ERP Consultants
Ultra Consultants provides a 7-part checklist for teams looking to find the best ERP consultants for their project below:
Experience: Does the firm's consulting team know the industry? Will the consultants assigned to the project offer skill-sets specific to manufacturing, distribution?
Project Deliverables: Are the project deliverables specified (with examples)? Do the deliverables make sense and add value to the business and project?
Scope of Work: Will the consulting partner work with the organization side-by-side, at each phase of the project, to ensure the project is successful or will the organization be left holding the bag with a laundry list of tasks to do with limited busy resources?
Independence: Is the firm truly "vendor agnostic" with no relationships to software vendors?
Services: Does the consulting firm offer services through each phase of a project? (evaluation, selection, implementation)? Does the firm offer a thorough description of the services to be delivered? How long, on average, is the tenure of the consultants assigned to the project?
Reputation: What does the firm's past clients say about their experience? Does the consulting firm regularly contribute to industry thought leadership?
Value: How is project success measured? Is it only on-time, on-budget? Or is there more depth and maturity in the metrics – e.g. is the project business case ROI being met? Does the ERP consulting firm put into place proven methodologies to assess ROI?
---
Looking for more? Download our Enterprise Resource Planning Buyers Guide for free to compare the top-24 products available on the market with full page vendor profiles, key capabilities, an ERP software market overview, our bottom-line analysis, and questions for prospective buyers.
And don't forget to follow us on Twitter, Facebook and LinkedIn for all the latest in the ERP space!

Latest posts by Elizabeth Quirk
(see all)