Top WorkTech News from the Week of April 1st: Updates from SAP, Accenture, Bonitasoft, and More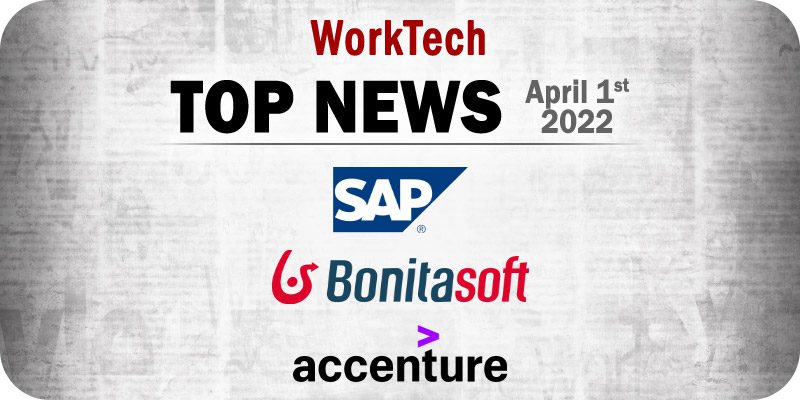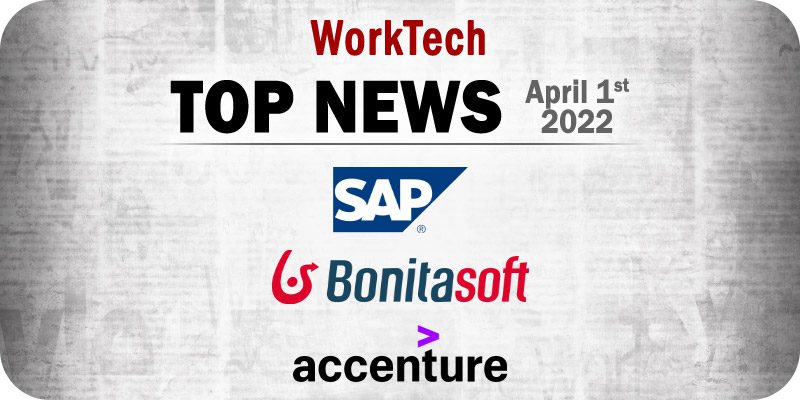 The editors at Solutions Review have curated this list of the most noteworthy WorkTech news from the week of April 1st. This roundup covers new announcements and updates for companies like SAP, Accenture, Newgen Software, SYSPRO, Bonitasoft, and other brands in the marketplace.
Keeping tabs on all the most relevant ERP and BPM news can be time-consuming. As a result, our editorial team aims to summarize the week's top headlines in the enterprise technology marketplace. The Solutions Review editors will compile a weekly roundup of vendor product news, mergers and acquisitions, venture capital funding, talent acquisition, and other noteworthy WorkTech information.
Top WorkTech News from the Week of April 1st, 2022
---
Accenture has announced that it's agreed to acquire digital engineering, operational technology, software development, consulting, and outsourcing capabilities from Trancom ITS, a logistic technology service provider and a subsidiary of Japanese logistics company Trancom. The acquisition will help Accenture's Industry X service provide clients with "hyper-automation" solutions at scale, which are in high demand for manufacturing and logistics companies in Japan. Once the deal closes, Trancom ITS will continue to service Trancom, while its other clients will be transferred to Accenture.
---
Blueprint Software Systems, a cloud-based software solution provider, recently announced the launch of a new Business Transformation Platform. The new Business Transformation Platform is designed to act as a "command center" for company-wide process improvement initiatives and help businesses analyze process value, execute data-driven improvement strategies, and identify inefficiencies. Some of the features available on the platform include a hub to give stakeholders a transparent view of ongoing process improvement plans, dashboards, task capture tools, process modeling and simulation functionalities, automatically generated automation scripts, workflow accelerators and native integrations for various technologies.
---
Bonitaosft has announced the launch of Version 2022.1 of its flagship digital process automation platform, which introduces new advancements for developers to help them improve testing and deployment initiatives. These features include the Bonita Test Toolkit, available in Bonita's Enterprise edition and will accelerate the testing and eventual deployment of complex, critical automation projects. Other additions include new security vulnerabilities handling and an update tool to facilitate smooth migrations to new software versions.
---
Inova Payroll, a national human resource and payroll solutions provider, recently announced that it had entered an integration partnership with Sage Intact. The API integration will sync data between Inova's human capital management (HCM) solution and Sage Intacct, helping users save time, improve accuracy, and ensure compliance standards by eliminating manual input of payroll and general ledger (GL) data. Inova is currently listed on the Sage Intacct Marketplace. The API integration is available for all Inova HCM clients who work with Sage Intacct's accounting and financial management solution.
---
Newgen Software has announced a refresh of its brand identity to commemorate its thirtieth anniversary as a global provider of a digital transformation platform. Virender Jeet, the CEO of Newgen Software, made the following statement to accompany the news: "As an organization that believes in innovation, agility, and progress, we decided to give our logo a makeover to keep up with the modern times. Our new brand identity reiterates our position as a trusted digital transformation platform provider and depicts customer-centricity, friendliness, and dynamism."
---
SAP has announced the availability of an experience-driven journey to process analytics offering. The new offering comes from Signavio, which SAP acquired in March 2021, and coincides with SAP's announcement that SAP Signavio will become a brand for SAP. These process analytics capabilities for SAP Signavio recently completed their global beta testing and are now available for customers via the SAP Signavio Process Transformation Suite. Customers can also join the early adopter program to plug their experience data into their SAP Signavio solutions.
---
Skan.ai, an AI-powered process intelligence platform, has closed a $40 million Series B venture capital funding round. The funding round was led by Dell Technologies Capital, with additional participation from new investors Liberty Global Ventures and GSR Ventures. Existing Skan.ai investors Zetta Venture Partners, Citi Ventures, Cathay Innovation, and Firebolt Ventures also contributed. Skan will use the funding to continue expanding its "dynamic process-intelligence" solution and help clients develop detailed and automation-ready process maps. Raman Khanna from Dell Technologies Capital will also be joining the Board at Skan.
---
SYSPRO has announced details about a new partnership with Priority Technology Holdings and its accounts payable (AP) solution, titled CPX. The partnership will help SYSPRO enhance its existing accounts payable capabilities with a new offering, named Automated Payables for SYSPRO, powered by Priority CPX. SYSPRO customers can use the new offer to digitize and automate their AP payment processes and allow vendors to choose between ACH, virtual, check, or wire payments.
---
For consideration in future WorkTech news roundups, send your announcements to wjepma@solutionsreview.com.
---
Latest posts by William Jepma
(see all)