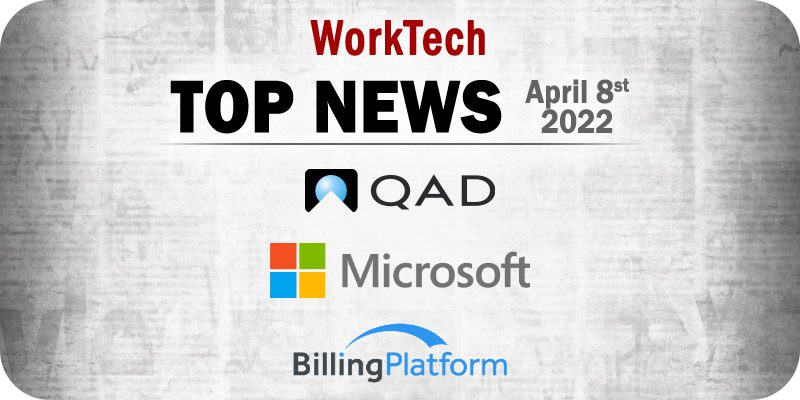 The editors at Solutions Review have curated this list of the most noteworthy WorkTech news from the week of April 8th. This roundup covers new announcements and updates for companies like Microsoft, QAD, BillingPlatform, and NTT Data.
Keeping tabs on all the most relevant ERP and BPM news can be time-consuming. As a result, our editorial team aims to summarize the week's top headlines in the enterprise technology marketplace. The Solutions Review editors will compile a weekly roundup of vendor product news, mergers and acquisitions, venture capital funding, talent acquisition, and other noteworthy WorkTech information.
Top WorkTech News from the Week of April 8th, 2022
---
BillingPlatform, a revenue management solution provider, has announced that it is working with CCC Intelligent Solutions Inc. to help improve its operational efficiency, automate its billing processes, and provide its customers with flexible invoicing models. CCC Intelligent Solutions is a SaaS platform for the property and casualty insurance economy. It is now using BillingPlatform's CollectionsCloud, Revenue Recognition, BillingCloud, and Customer Portal to handle complex pricing models, customer payments, revenue accounting following ASC 606, account receivable management, and other functions.
---
Microsoft has announced its acquisition of Minit, a leading provider of process mining technology that helps companies identify opportunities for continuous process improvement and improved operational efficiency. Minit's process mining capabilities can enable businesses to change how they analyze, monitor, and optimize their processes by unlocking deeper insights into their operations and uncovering the causes of operational roadblocks. The acquisition will help Microsoft provide its customers with the tools to create a complete picture of their business process, understand process data, improve process standardization, and ensure compliance.
---
NTT DATA Business Solutions—a strategic partner of SAP that helps companies design, implement, and enhance their SAP solutions—has acquired Business Services & Technologies OOD, an SAP service provider located in Bulgaria. The two companies have been external partners for several years. The acquisition will help NTT DATA expand its Global Managed Services capabilities with a new location in Bulgaria and provide companies with business and implementation consulting services for SAP solutions like Ariba, SuccessFactors, and S/4HANA.
---
QAD, a cloud-based manufacturing and supply chain solutions provider, has released new enhancements for its QAD Adaptive ERP and QAD Adaptive Applications solutions. The upgrades will extend configured solutions, help users boost productivity, and increase their manufacturing and supply chain processes' agility, resilience, and efficiency. The new features include Digital Commerce capabilities, which come courtesy of QAD's recent acquisition of WebJaguar. These commerce tools can help businesses improve order accuracy, reduce order processing costs, boost customer retention, and more.
---
For consideration in future WorkTech news roundups, send your announcements to wjepma@solutionsreview.com.
---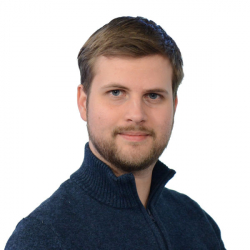 Latest posts by William Jepma
(see all)