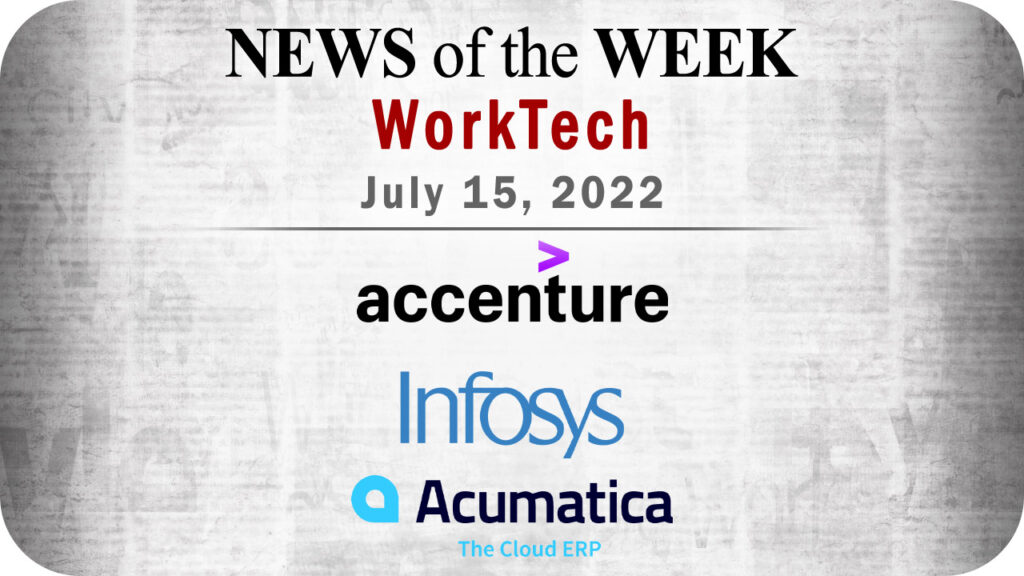 The editors at Solutions Review have curated this list of the most noteworthy WorkTech news from the week of July 15th. This roundup covers new announcements and updates for companies like Accenture, Acumatica, Deltek, Infosys, and 7bridges.
Keeping tabs on the most relevant ERP and BPM news can be time-consuming. As a result, our editorial team aims to summarize the week's top headlines in the enterprise technology marketplace. The Solutions Review editors will compile a weekly roundup of vendor product news, mergers and acquisitions, venture capital funding, talent acquisition, and other noteworthy WorkTech information.
Top WorkTech News from the Week of July 15th, 2022
---
Accenture has agreed to acquire The Stable, a commerce agency that helps consumer brands develop and manage digital commerce channels and brand and sales performance across North American retailers. The acquisition supports Accenture's investments in the commerce markets and will expand its ability to accelerate client growth. The Stable's team of over 400 people will join Accenture and help build on its capabilities for companies in consumer goods, service, media, and other retail industries.
---
Acumatica, a global cloud ERP company, has announced that it is expanding its partnership with Shopify by supporting its development of a new business-to-business (B2B) solution. Once completed, the solution will help Shopify offer clients a platform where they can manage both B2B and direct-to-consumer (DTC) stores and create a unified, omnichannel sales experience. Shopify's B2B solution will become available to Acumatica customers in two phases. The first will be included in the company's September product update, and the second will occur in Q1 2023.
---
Deltek, a global provider of software solutions for project-based businesses, announces its acquisition of TIP Technologies, a provider of quality, compliance, and manufacturing execution solutions. The acquisition will help Deltek expand its portfolio of solutions for government contractors, Engineer to Order (E2O), and aerospace and defense (A&D) firms with manufacturing execution system (MES) and quality management system (QMS) capabilities. The acquisition is expected to close in Q3 2022.
---
Infosys, a global provider of digital services and consulting, has announced its plans to acquire BASE life science, a European technology and consulting firm in the life sciences industry. BASE will help Infosys expand its team with medical, quality management, clinical, regulatory, and commercial experts capable of driving insights that support better health outcomes. The acquisition is expected to close in Q2 2023. It will help Infosys support global life sciences companies by accelerating clinical trials, scale development, and realizing business value from cloud-first digital platforms and data.
---
7bridges, an AI-powered logistics platform built to help global companies transform their supply chains, has announced that its data visibility and supply chain management solution has achieved its "Built for NetSuite" status. The new SuiteApp was built using Oracle NetSuite's SuiteCloud Platform. It will help organizations unlock a complete picture of their ongoing logistics operations and identify ways to improve resilience, reduce costs, improve customer experiences, and streamline processes.
---
For consideration in future WorkTech news roundups, send your announcements to wjepma@solutionsreview.com.
---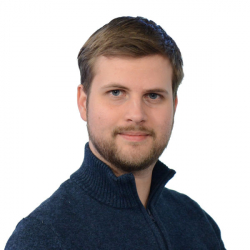 Latest posts by William Jepma
(see all)