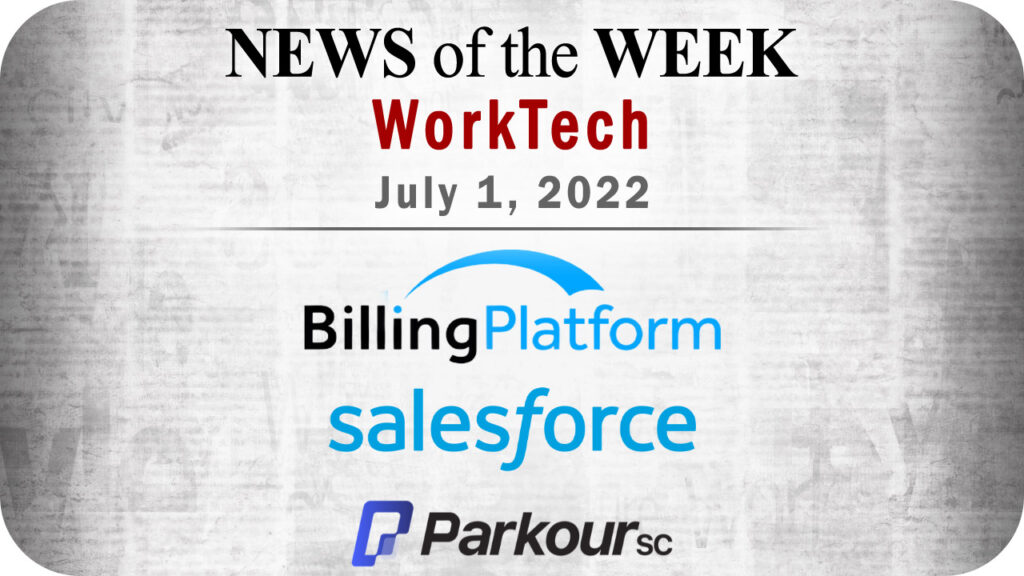 The editors at Solutions Review have curated this list of the most noteworthy WorkTech news from the week of July 1st. This roundup covers new announcements and updates for companies like BillingPlatform, Salesforce, ParkourSC, and more.
Keeping tabs on the most relevant ERP and BPM news can be time-consuming. As a result, our editorial team aims to summarize the week's top headlines in the enterprise technology marketplace. The Solutions Review editors will compile a weekly roundup of vendor product news, mergers and acquisitions, venture capital funding, talent acquisition, and other noteworthy WorkTech information.
Top WorkTech News from the Week of July 1st, 2022
---
BillingPlatform, a revenue management solution provider, has announced details on the latest version of its platform and the new product innovations it offers. The new features include hosted payment stages, updated CPQ tools, and a series of new and updated connectors to NetSuite, Avalara, Salesforce, OneSource, and other enterprise management systems. Businesses can use these new features to streamline the quoting process, embed payment pages that capture payment information, track changes, and improve revenue management.
---
ParkourSC, a supply chain technology solution provider, recently announced its acquisition of Qopper, a smart operation platform and IoT network company. With Qopper's technology suite, ParkourSC will expand its platform with new intelligence, workflow automation, collaboration, AI/ML models, low-code/no-code tools, and digital twin capabilities. The stock-and-cash acquisition will help ParkourSC provide users with the tools they need to develop a large-scale network of digital twins that model the end-to-end values of an enterprise.
---
Salesforce has introduced the "next generation of MuleSoft," the company's unified solution for integration, automation, and APIs. The update combines MuleSoft Composer and MuleSoft RPA to equip users with the tools they need to automate business tasks and connect data across legacy and modern systems. These capabilities are integrated into Salesforce Flow, a suite of automation technologies across the Customer 360 suite. They will help business teams close more deals, maintain security, improve customer service interactions, and streamline experiences. MuleSoft Composer is generally available now, while the MuleSoft RPA functionalities are expected to launch in August 2022.
---
Toolio, a cloud-based platform for retailers, has announced that its SuiteApp solution has achieved 'Built for NetSuite' status. The new Toolio SuiteApp is built using Oracle NetSuite's SuiteCloud Platform. It can help businesses leverage critical business information in NetSuite to improve their end-to-end planning and merchandising processes. By integrating directly with NetSuite, Toolio users can leverage real-time data and develop merchandise financial plans, determine new product assortments, predict SKU-level demand from a single platform, and sync those plans with NetSuite to automate purchase order and replenishment processes.
---
For consideration in future WorkTech news roundups, send your announcements to wjepma@solutionsreview.com.
---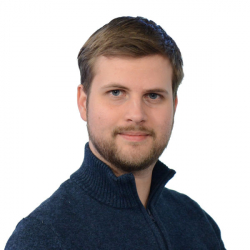 Latest posts by William Jepma
(see all)