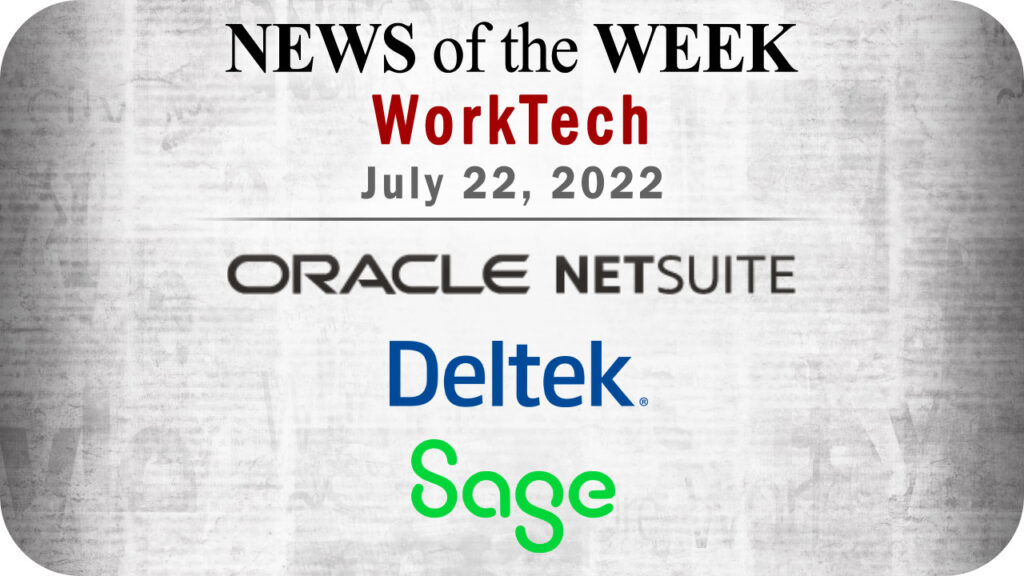 The editors at Solutions Review have curated this list of the most noteworthy WorkTech news from the week of July 22nd. This roundup covers new announcements and updates for companies like NetSuite, Deltek, Sage, and more.
Keeping tabs on the most relevant ERP and BPM news can be time-consuming. As a result, our editorial team aims to summarize the week's top headlines in the enterprise technology marketplace. The Solutions Review editors will compile a weekly roundup of vendor product news, mergers and acquisitions, venture capital funding, talent acquisition, and other noteworthy WorkTech information.
Top WorkTech News from the Week of July 22nd, 2022
---
Accenture has announced that it's agreed to acquire Eclipse Automation, a customized manufacturing automation and robotics solutions provider. The acquisition will help Accenture provide its clients with automated production line solutions that leverage cloud, data, and artificial intelligence technologies, making factories more productive and sustainable. The team of approximately 800 professionals at Eclipse Automation will join Industry X, Accenture's digital engineering and manufacturing service.
---
Agiloft, a contract lifecycle management (CLM) software provider, has announced a new partnership with Mainspring Consulting Group, a provider of business solutions for the Middle Office. The collaboration drives the expansion of Agiloft's Contract Lifecycle Management Suite across high-growth sectors, provides customers with meaningful savings, lowers compliance risk, and enables efficient sales cycles. Mainspring will provide services to implement, maintain, and support the expansion of Agiloft's AI-driven CLM software.
---
Creatio has announced a new partnership with Deloitte to expand the footprint of its no-code platform across Central and Eastern European territories. The partnership will combine Deloitte's professional services network and industry expertise with Creatio's no-code platform solution for workflow automation and CRM, making it easier for businesses to improve their engagement with employees, clients, and supplies worldwide. Alex Donchuk, Senior Vice President, Global Channels at Creatio, says, "Customer success through our no-code platform is at the centre of Creatio's partnership with Deloitte. Jointly, we will boost customer and employee experience of our corporate clients, to help them drive growth and change the way companies innovate and adapt to change."
---
Deltek, a global provider of software solutions for project-based companies, has agreed to acquire TIP Technologies, a quality, compliance, and manufacturing execution solution provider. The acquisition will help Deltek expand its solution portfolio with quality management system (QMS) and manufacturing execution system (MES) capabilities. These capabilities will also broaden Deltek's ability to support government contractors, aerospace and defense companies (A&D), and Engineer to Order (E2O) firms.
---
NetSuite has launched NetSuite Smart Count, a new inventory counting solution designed to enable organizations with the tools they need to improve the accuracy of their inventory management, automate inventory counts without freezing transactions, and minimize the impact on ongoing operations. The new solution is embedded within NetSuite and comes equipped with capabilities for automatic recounts, centralized information management, tools for administrator control, advanced visibility, and mobile access.
---
NetSuite also announced a series of updates for NetSuite Analytics Warehouse, which will help users improve decision-making and unlock new revenue streams. The latest updates expand NetSuite's pre-built data warehouse and analytics solutions with new features. These include a custom attribute mapping editor, content bundle features, a new subscription-centric project management module to optimize revenue management and an expanded collection of pre-built subject matter data snapshots to provide companies with deeper insight into their business.
---
Sage—a provider of accounting, HR, payroll, and financial solutions for small and mid-sized businesses (SMBs)—has announced details on an expanded partnership with Microsoft. As part of the partnership, Sage will integrate Microsoft Business Products like Microsoft Teams and Microsoft 365 into the Sage Digital Network and several Sage products as embedded services. The expanded partnership will help companies simplify workflows, reduce manual processes, improve software reliability, streamline digital work experiences, boost productivity, and more.
---
For consideration in future WorkTech news roundups, send your announcements to wjepma@solutionsreview.com.
---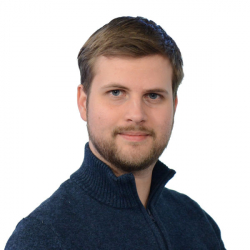 Latest posts by William Jepma
(see all)