The editors at Solutions Review have curated this list of the most noteworthy WorkTech news from the week of July 8th. This roundup covers new announcements and updates for companies Accenture, Aptean, Exact, and IFS.
Keeping tabs on the most relevant ERP and BPM news can be time-consuming. As a result, our editorial team aims to summarize the week's top headlines in the enterprise technology marketplace. The Solutions Review editors will compile a weekly roundup of vendor product news, mergers and acquisitions, venture capital funding, talent acquisition, and other noteworthy WorkTech information.
Top WorkTech News from the Week of July 8th, 2022
---
Accenture has finalized its acquisition of operational technology and digital engineering capabilities from Japanese logistics technology services provider Trancom ITS. Alongside those capabilities, Accenture has also acquired nearly 200 engineers from Transcom ITS, who will join Japan's Accenture Industry X team. These capabilities and engineers will help Accenture strengthen its manufacturing, logistics, and digital engineering expertise and enable the company to offer large-scale hyper-automation solutions.
---
Aptean recently announced that it had acquired Produce Pro Software, an enterprise technology solutions provider that focuses on supporting the needs of the fresh produce and perishable industries. The acquisition will help Aptean expand its Food & Beverage ERP offerings by introducing new and additional functionalities designed to serve its food distribution clients. Produce Pro will gain access to Aptean's global reach, resources, and technological expertise, which it can use to help businesses manage food quality, pricing fluctuations, supplier relationships, inventory management, traceability, safety requirements, and more.
---
Exact, a financial and business software solution provider, has acquired Horeko, a cloud-based restaurant management software designed to help SMBs in the Netherlands and Belgium. Horeko's integrated solution provides cafeterias, hotels, restaurants, franchise chains, and other businesses in the hospitality sector with the tools they need to manage employees and operations. The acquisition will help Exact grow its support of the hospitality industry by providing a unified digital environment for business operations and management.
---
IFS has entered into a definitive agreement to acquire Ultimo Software Solutions, a cloud-based Enterprise Asset Management (EAM) software provider based in the Netherlands that's well-regarded for the flexibility, configurability, and completeness of its SaaS EAM solutions. The purchase will help IFS expand its IFS Cloud EAM offering and make it one of the only vendors providing clients with cloud-native or standalone point solutions for companies of all sizes. The acquisition is expected to close in Q3 2022.
---
Newgen Software, the global provider of low-code digital transformation solutions, recently announced a new partnership with Coforge, a digital services and solutions provider that works with insurance firms and public sector organizations worldwide. The partnership combines Coforge's industry expertise and implementation resources with Newgen's scalable low-code digital transformation platform, NewgenONE. The companies will help organizations enhance operational efficiencies, transform processes, manage communications, and leverage ECM, BPM, and CCM capabilities.
---
For consideration in future WorkTech news roundups, send your announcements to wjepma@solutionsreview.com.
---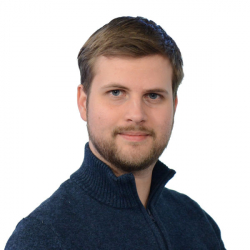 Latest posts by William Jepma
(see all)