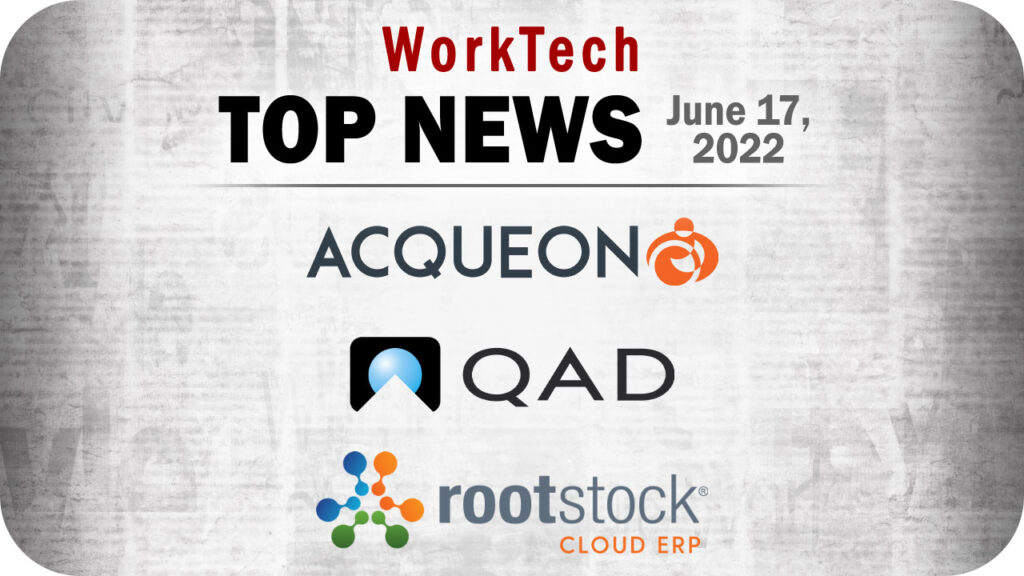 The editors at Solutions Review have curated this list of the most noteworthy WorkTech news from the week of June 17th. This roundup covers new announcements and updates for companies like QAD, Rootstock Software, Acqueon, and more.
Keeping tabs on the most relevant ERP and BPM news can be time-consuming. As a result, our editorial team aims to summarize the week's top headlines in the enterprise technology marketplace. The Solutions Review editors will compile a weekly roundup of vendor product news, mergers and acquisitions, venture capital funding, talent acquisition, and other noteworthy WorkTech information.
Top WorkTech News from the Week of June 17th, 2022
---
Acqueon, a conversational intelligence platform provider, has announced a new Alliance partnership with Genpact, a global professional services firm specializing in transformation services for the banking and financial industries. As part of their partnership, the companies will be launching a new, joint solution that brings Acqueon's Campaign Manager solution and AI-powered conversational intelligence capabilities to Genpact's worldwide customer base. The combined offering, coined the "Zero-ops" model, will provide banks and financial services organizations with the resources they need to reduce operational staff costs and generate a 3-5-percent Loan Loss Release.
---
Mattermost, an open-source collaboration platform for developers, has launched Mattermost 7.0. The update introduces new core updates to the platform's productivity and workflow management capabilities. It can help users develop custom apps and integrations, communicate securely via native voice calls, and utilize out-of-the-box workflow templates to improve team productivity and operations. These new features equip teams with the real-time collaboration tools they need for "mission-critical developer use cases." Mattermost 7.0 is available now.
---
QAD DynaSys recently announced new capabilities for its DSCP (Digital Supply Chain Planning) solution. The new features introduced in the DSCP 2022 release include an advanced planner experience, tools for reducing time-to-value, and deployment via AWS. With the advanced planner experience, companies can use an intuitive homepage to provide real-time alerts, process status updates, suggested actions, decision-supporting analytics, and KPIs to planners. The DSCP 2022 release also simplifies and streamlines the experience of buying, configuring, and deploying supply chain solutions.
---
Rootstock Software, a global ERP provider, has revealed details on new enhancements for its cloud-based ERP solution. The new product updates include new features and expansions for Rootstock's demand planning capabilities, financial analytics, user experience, mobile ERP capabilities, and additional connectivity between Rootstock Service and Salesforce Field Service. Other updates include a new vendor request-for-quote (RFQ) feature, self-service via Einstein Bots, and the ability to leverage Einstein AI and Natural Language Processing (NLP) capabilities to streamline employee experiences.
---
For consideration in future WorkTech news roundups, send your announcements to wjepma@solutionsreview.com.
---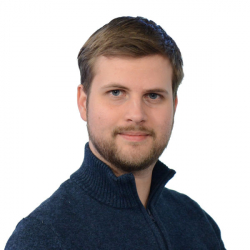 Latest posts by William Jepma
(see all)