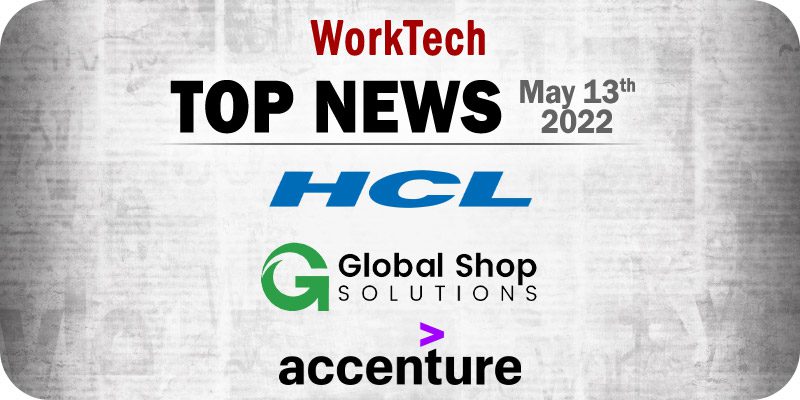 The editors at Solutions Review have curated this list of the most noteworthy WorkTech news from the week of May 13th. This roundup covers new announcements and updates for companies like Accenture, Global Shop Solutions, HCL Technologies, Pega, and more.
Keeping tabs on all the most relevant ERP and BPM news can be time-consuming. As a result, our editorial team aims to summarize the week's top headlines in the enterprise technology marketplace. The Solutions Review editors will compile a weekly roundup of vendor product news, mergers and acquisitions, venture capital funding, talent acquisition, and other noteworthy WorkTech information.
Top WorkTech News from the Week of May 13th, 2022
---
Accenture has announced that it will be expanding its nearly twelve-year partnership with Red Hat. As part of the partnership, the companies will invest in the co-development of new solutions that help companies focus on automation technologies, edge computing, open hybrid cloud applications, mainframe modernization, and tools that help clients control the location, processing, and access of their data in the cloud via open-source technologies and services. With their continued partnership, Accenture and Red Hat will combine their partner ecosystems and technical expertise to deliver cloud solutions to clients across industries.
---
Built Technologies, a construction finance platform, recently announced an integration between its payment management and project documentation solution and Sage, the accounting and enterprise resource planning (ERP) software. The integration will enable customers to modernize payment processes, track compliance across their business, simplify invoicing, accelerate turnaround for submitted invoices, and reduce the time it takes to approve draw requests. Built's solution will integrate with the Sage 300 Construction and Real Estate (CRE) solution, with Sage Intacct and Sage 100 Contractor integrations scheduled later in 2022.
---
HCL Technologies has acquired Quest Informatics, an aftermarket, IoT, and Industry 4.0 company. Quest Informatics will help HCL expand its Industry 4.0 offerings in the aftermarket space. The acquisition was made through a wholly-owned subsidiary of HCL in an all-cash deal and is expected to close in July 2022.
HCL also announced a new strategic partnership with Syniti, an enterprise data management solution provider. HCL will adopt the Syniti Knowledge Platform (SKP) as a strategic data migration platform as part of the partnership. The collaboration will also help the companies develop industry-specific data solutions that provide clients with high-quality SAP S/4HANA transformations.
---
Global Shop Solutions, a global ERP software provider, has announced the launch of Fast Track ERP Implementation, a new process strategy developed to reduce the time it takes for manufacturers to launch their ERP software and generate profits. The Fast Track ERP Implementation methodology focuses on getting the core functionalities of Global Shop Solutions software up and running. Additionally, the strategy uses a detailed, adjustable training schedule that aligns with each client's goals to help the ERP implementation maintain its momentum.
---
Pegasystems has released several new and updated features for the Pega Platform to help make it easier for users to embed self-service workflows into front-end channels. With this release—which includes updated Pega DX APIs and the new Pega Web Embed—businesses can drive faster UX performance and embed workflows into applications with less code. Also included in the update are multiple new and updated software development kits (SDKs) for Angular, React, and Web Components, which are all available via the Pega Marketplace. The updated features are available now for Pega Platform clients.
---
Priority Software, an end-to-end ERP solution provider, has expanded its technology partner network with a new partnership with TheBee, a cloud-based Kavert CRM solution provider. The partnership means Kaveret CRM will not be integrated with Priority's solution suite to provide customers with out-of-the-box solutions for enhancing customer service and supporting sales cycles. Kaveret CRM's functionalities enable customer relation representatives, operations departments, and sales teams to enhance the customer experience with unified data and omnichannel communication solutions that make it possible to engage with customers across platforms.

---
For consideration in future WorkTech news roundups, send your announcements to wjepma@solutionsreview.com.
---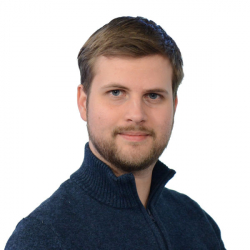 Latest posts by William Jepma
(see all)