The editors at Solutions Review have curated this list of the most noteworthy WorkTech news from the week of November 4th. This roundup covers announcements and updates from companies like Epicor, ServiceNow, ECI Software Solutions, and more.
Keeping tabs on the most relevant ERP and BPM news can be time-consuming. As a result, our editorial team aims to summarize the week's top headlines in the enterprise technology marketplace. The Solutions Review editors will compile a weekly roundup of vendor product news, mergers and acquisitions, venture capital funding, talent acquisition, and other noteworthy WorkTech information. With that in mind, here is some of the top WorkTech news for November 4th.
Top WorkTech News From the Week of November 4th, 2022
---
BDO USA, a professional services firm, has expanded its NetSuite capabilities by adding fourteen full-time professionals from AdaptaLogix, LLC. AdaptaLogix is an IT service and consulting firm and the only Oracle NetSuite Solutions Provider and Developer with a go-to-market strategy targeted at the pharmaceutical industry. The full-time professionals will join BDO Digital, a subsidiary of BDO USA, and help strengthen its ERP capabilities for pharmaceutical companies looking for supply chain, financial, good manufacturing practice (GMP), manufacturing, and commercial solutions.
---
Cognizant has entered an agreement to acquire the application management and professional services practices of OneSource Virtual, a Workday partner. These practices will help Cognizant expand its existing finance and HR advisory implementation services for Workday and grow its consulting, deployment, and post-deployment services across North America and the United Kingdom. Upon completion of the acquisition, Cognizant will gain four hundred new employees across the US, UK, and Canada who will join the company's Collaborative Solutions team, which acts as the hub of Cognizant's Workday practices.
---
ECI Software Solutions, a cloud-based business management solution provider, has appointed Shahin Hatamian as Chief Product Officer. Hatamian has over twenty-five years of experience in the high-tech industry and has previously served as Senior Vice President of Product Management and Strategy for Mitchell International and Vice President of Product Management and Delivery for Toshiba America Information Systems. In his new position, he will help ECI Software Solutions expand its product vision into a strategic roadmap and oversee the development of all product-related activities.
---
Epicor, an industry-specific enterprise software provider, has acquired professional services assets from Evron Computer Systems, an IT services provider managed in Canada. By acquiring Evron's dedicated Epicor consulting practice and customer experience software, Epicor will expand its "make, move, and sell" capabilities to help client optimize their business operations and drive meaningful growth. Steve Murphy, the Epicor CEO, says, "We're very excited to welcome Evron's Epicor practice to Epicor. The combination of Evron's highly skilled Epicor experts with the broader resources of the Epicor product, professional services, and customer care teams will bring a depth of experience and know-how to help our customers continue to succeed."
---
ORO, an enterprise software platform for orchestrating end-to-end procurement across teams, has received $25 million in a Series A funding round. The funding was co-led by Norwest Venture Partners and B Capital, with participation from XYZ Venture Capital and additional financing from Array Ventures and other investors. ORO will use the funding to increase its hiring efforts across all roles to help accelerate the delivery and deployment of its recently announced Smart Procurement Workflow capabilities.
---
project44, a supply chain visibility platform provider, has raised $80 million in a funding round led by Generation Investment Management and A.P. Moller Holding. CMA CGM joined the funding round alongside previous investors Goldman Sachs Asset Management, Emergence Capital, Chicago Ventures, TPG, Sapphire, 8VC, Sozo Ventures, and Omidyar Technology Ventures. The company will use the funding to accelerate several initiatives, including its efforts to measure and mitigate global Scope 3 supply chain emissions across all modes of transportation.
---
Roots Automation, the creator of intelligent Digital Coworkers for the insurance industry, has raised $10 million in a Series A funding round. MissionOG led the funding with support from Liberty Mutual Strategic Ventures, Vestigo Ventures, and CRV. Chaz Perera, the co-founder and CEO of Roots Automation, says, "Our latest capital represents a major milestone in our mission to make work more human. It will fuel product development and market expansion so we can further support insurers that are dealing with increased margin pressure and declining operational efficiency."
---
ServiceNow, a digital workflow company, has launched several new solutions to help clients digitize their workplace productivity challenges. The new capabilities are built on the ServiceNow platform. They are designed to accelerate the automation of complex, offline processes to help enterprises and government agencies improve service operations and employee, customer, and constituent experiences. These solutions include automated service suggestions, a Service Request Playbook for the public sector, and workplace scenario planning capabilities.
---
For consideration in future WorkTech news roundups, send your announcements to wjepma@solutionsreview.com.
---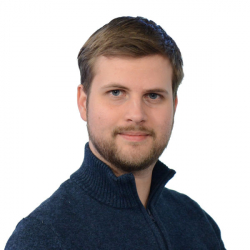 Latest posts by William Jepma
(see all)