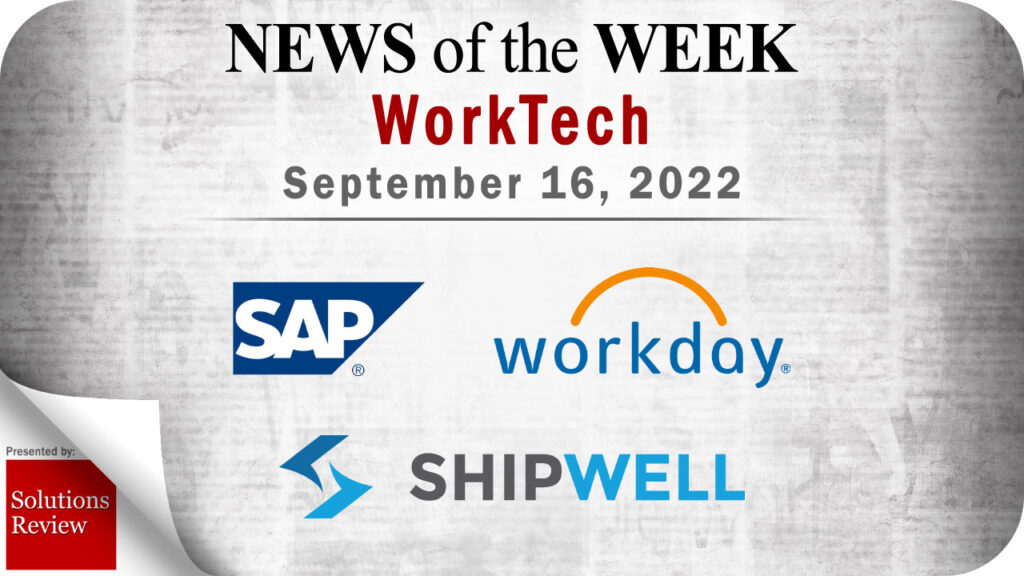 The editors at Solutions Review have curated this list of the most noteworthy WorkTech news from the week of September 16th. This roundup covers announcements and updates from companies like Workday, SAP, Shipwell, and more.
Keeping tabs on the most relevant ERP and BPM news can be time-consuming. As a result, our editorial team aims to summarize the week's top headlines in the enterprise technology marketplace. The Solutions Review editors will compile a weekly roundup of vendor product news, mergers and acquisitions, venture capital funding, talent acquisition, and other noteworthy WorkTech information. With that in mind, here is some of the top WorkTech news from September 16th.
Top WorkTech News from the Week of September 16th, 2022
---
Accenture has announced its intent to acquire Stellantis' World Class Manufacturing (WCM) Training & Consulting Business. The WCM methodology is based on ten areas of the production system and focuses on using the appropriate tools to achieve excellence in each. The acquisition will allow Accenture to integrate the World Class Manufacturing (WCM) methodology into its production and supply chain network solutions to help its clients improve their process optimization efforts and be more efficient, resilient, and sustainable.
---
CADTALK, a provider of CAD to ERP integration services, has dropped a new software integration with QAD. CADTALK's software can eliminate manual data entry, translate data from engineering to manufacturing systems, and improve manufacturing processes. As a global technology partner with QAD, CADTALK's AI-based solution can bring digital transformation services to existing and prospective QAD clients, enabling them to implement a low-code/no-code solution capable of transforming engineering bills of material (eBOM) to manufacturing bills of material (mBOM). 
---
FieldBin, a field service management (FSM) software provider, has started the rollout of a new application built to help plumbing, electrical, landscaping, HVAC, and other trade companies manage their business from a single platform. The application targets painting, roofing, fencing, handyman, and cleaning service businesses. It offers capabilities for invoicing, inventory management, estimating, quotes, work order scheduling, payment processing, customer management, mobile access, and more.
---
Paperless Parts—a provider of estimating and quoting software for contract manufacturers and job shops—has released several enhancements for its 3D Part Viewer, a cloud-based, format-agnostic file viewer. The 3D Part Viewer tool helps manufacturers improve how they extract the geometry of parts they're quoting and includes internal and external stakeholders in the process, enhancing collaboration. The new features include expanded Product Manufacturing Information (PMI) on Model-Based Definition files (MBD), etching support, faster file interrogation, individual face colors to reduce the cost of producing parts, and centralized viewing and search for email and Microsoft Office files.
---
SAP has announced a series of updates to the foundation of its SAP SuccessFactors Human Experience Management (HXM) Suite. These advancements combine machine learning, data, and artificial intelligence (AI) technologies to equip organizations with a dynamic library of employee and organizational skills, strengths, work styles, and accomplishments. For example, with the new Dynamic Teams capability, businesses can create, track, measure, and optimize objective key results (OKRs) for teams. The features were announced at SAP's SuccessConnect event and will be available in the second half of 2022.
---
Shipwell—a cloud-based shipping and logistics solution provider—and NMB Solutions, which provides a Microsoft-certified D365 Gateway solution, have announced a new partnership to bring Shipwell's Transportation Management System (TMS) to the Microsoft D365 community. With the integration between Shipwell's TMS with NMB's Microsoft-certified gateway for the D365 Finance Operations module, the companies can provide customers with cloud-native solutions for automating, streamlining, and optimizing their supply chain.
---
Vision33, an SAP solution provider, has agreed to acquire Orchard House Solutions, a reseller and implementation gold partner for SAP's Business ByDesign product. The acquisition will help Vision33 grow its existing SAP Business ByDesign practice and expand its offerings with two new human capital solutions, BambooHR and SAP SuccessFactors. Tony Whalen, president of Vision33 UK, said: "Vision33 is thrilled about the Orchard House Solutions acquisition. It will allow us to give SAP Business ByDesign customers a larger global consulting team with deep product expertise, scalability, and domain-specific knowledge".
---
Workday has launched several new Industry Accelerators, which will help banking, insurance, healthcare, and technology companies streamline their ERP replacement initiatives and enterprise cloud transformation efforts. These initiatives will equip companies with an ecosystem of industry-specific expertise, making it easier for them to deliver innovative, purpose-built solutions for their human resources (HR), planning, finance, and supply chain operations. The news was announced as part of Workday Rising, the company's annual customer conference.
---
As part of Workday Rising, the company also revealed new technology and user experience (UX) innovations to help its customer community adapt to changing customer and employee needs. These innovations include a more cohesive build experience for Workday's App Builder tool, which now offers visual and preview modes for business developers. Workday also adds low-code/no-code visual capabilities to the App Builder software, enabling developers to create apps with a drag-and-drop interface. The final innovation announced is Workday Graph API, a tool based on GraphQL that can help developers streamline the API experience, reduce complexity, improve responsiveness, and boost productivity.
---
This instructor-led course uses a mixture of assignments, exams, lectures, and real-life business cases to equip students with the foundational knowledge to understand and manage the various processes and factors involved in a manufacturing enterprise. Developed primarily for graduate-level engineers, technology developers, or product designers, this certification program will help students understand the processes and designs involved in manufacturing supply chains.
VIEW COURSE
---
For consideration in future WorkTech news roundups, send your announcements to wjepma@solutionsreview.com.
---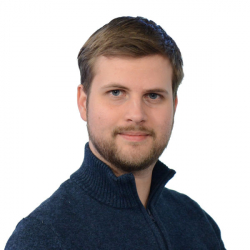 Latest posts by William Jepma
(see all)