Unanet has announced new product updates and enhancements for its ERP and CRM software users. The new features are designed to provide government contracting, architecture, engineering, and construction companies nationwide with integrated support tools, customer engagement programs, and customer experience portals. The company plans to release these new features later in 2021. 
Unanet is a provider of project-based ERP and CRM solutions developed for government contractors, architects and engineers, and professional services firms. The company's ERP and CRM offerings can help users improve decision-making, promote business growth, turn data into actionable insights, automate processes, and optimize how their company manages projects, customers, people, data, and operations.
The new features include enhanced dashboards, new mobile capabilities, project management tools, and billing functions, alongside new offerings designed to help project-based customers. These include the Unanet First Look Program, enabling clients to participate in the development process of new features, and an Unanet Customer Suggestions Portal, which will drive product growth and community among the Unanet userbase.
Other updates include Unanet University, a program designed to help industry leaders in GovCon and AEC become certified experts on Unanet's industry-specific solution suites. Finally, Unanet is releasing new customer experience portals to provide users with a system that consolidates data and products on one system, creating a unified experience for users that offers a 360-degree, real-time view of the Unanet solutions they use. The experience portals will go live for GovCon customers this summer, with the AEC portal planned for a launch later this year.
Assad Jarrahian, the Chief Product Officer at Unanet, added the following statement to the company's announcement: "While we continue to innovate and deliver the latest features and functions that the market expects from an industry-leading ERP provider, the customer experience is our true focus. Companies using Unanet are more than customers; they are partners in the Unanet community with the ability to engage, suggest, explore and innovate right alongside us, so they have the best solutions possible to achieve success."
Learn more about Unanet.
---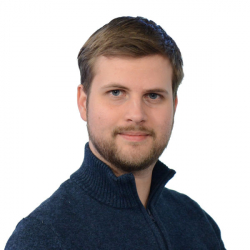 Latest posts by William Jepma
(see all)