Unit4 has announced the acquisition of Compright, a SaaS compensation planning solution that will expand the capabilities of the Unit4 ERPx solution. The transaction will provide Unit4 users with the analytics and data integrations tools they need to automate compensation processes and manage economic requirements across locations and currencies. The news was unveiled alongside the announcement of Unit4 Industry Mesh, a new multi-tenant cloud service for the ERPx platform.
Unit4 provides next-generation enterprise solutions for people-centric, mid-market organizations worldwide. The company's cloud software brings together Financial, Procurement, Project Management, HR, and FP&A capabilities to a unified platform capable of sharing real-time information with users. Unit4 works with higher education, nonprofit, professional service, architecture, IT, and public sector industries.
With the acquisition of Compright, Unit4 will continue to expand the capabilities of its ERPx solution with an intuitive compensation solution that's tailored to people-centric, mid-market companies. Companies can use these expanded functionalities to improve multi-national financial requirements, global workforce, and currency management.
Mike Ettling, Unit4's CEO, says, "With services-based organizations needing to accelerate digital adoption while struggling to recruit and retain talent to support that transformation, compensation management has become a critical tool in their arsenal to quickly respond to the acceleration in talent mobility and availability. Compright perfectly complements and extends the combined power of ERP, HCM, and FP&A to address the needs of those industries whose success depends on people and to adapt their businesses to the 'new normal. I'm thrilled to welcome this talented team to Unit4. Together, we'll be able to deliver a smarter and more innovative compensation planning and management solution that is right for people-centric organizations." 
Learn more about Unit4.
---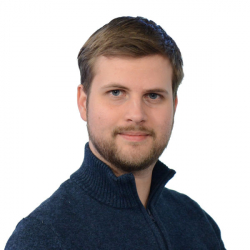 Latest posts by William Jepma
(see all)