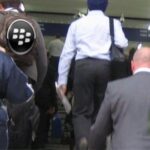 A recent Wired article points to Identity and Access Management as the solutions to IT handling security concerns in the enterprise as we continue to see surges of BYOD and increased mobility. They site a recent survey conducted that showed 42 percent of IT decision makers are "significantly concerned" with security of application and corporate data being access through employee owned mobile devices. They write that "Consequently, many are turning to identity and access management (IAM) solutions to help manage user access."
What is interesting about this observation is that traditional IAM solutions have not seemed to entirely catch up with this new wave of mobility and off site-cloud access that have swept through enterprise across the globe. Wired even writes that organizations are "grappling with how to address new challenges in IAM with the legacy solutions in which they've already invested." While IAM will always be something that enterprise's need to focus on, maybe this shows us a little bit about where IAM solution provider's focus will be in the near future.
In order to address some of these new issues IT is facing most have created ad-hoc or patchwork infrastructures. The same study reveal 3 main goals enterprises are interested in address through IAM as we move towards this new mobile environment. Those interests are as follow:
"Regulatory compliance rounds out the top three most important goals enterprises want to address via IAM. Stricter regulations for the government, financial services and medical industries make user control all the more important."
"According to the survey, security and total cost of ownership are top priorities in identity management with 60 percent of enterprises citing security of credentials and 54 percent total cost of ownership. These were followed closely by ease of implementation and access for external users with 51 percent each."
"What was uncovered is that large organizations are grappling with how to address new challenges in IAM with the legacy solutions in which they've already invested. Today, nearly half of enterprises manage identities for at least one type of external user, and almost three-quarters manage mobile identities. Solutions not built for the cloud often do not have these capabilities"
Click here to read more from Wired on the current state of IAM and more results from the study.