Critical Capabilities for Access Management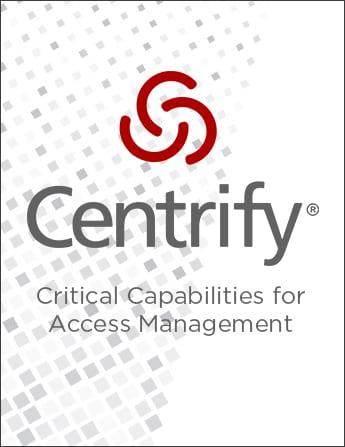 From Centrify
Access management tools help organizations control risks while enabling convenient access to applications. Security and risk management leaders responsible for identity and access management should evaluate critical capabilities during access management tool selection.
Key Findings
Access management (AM) delivered as identity access management as a service (IDaaS) is outpacing traditional software-based AM products for new purchases.
Most midsize or large enterprises have some form of AM product or service. However, there are still "greenfield" purchases, replacements or augmentations of legacy software solutions.

The desire to deploy AM tools is a symptom of an underlying disease. There are applications that have been designed and deployed with different application and identity architectures over time and without recognition that a common AM abstraction layer can provide risk reduction, user convenience and operational efficiency benefits.

Fill out the following to download this resource from Centrify