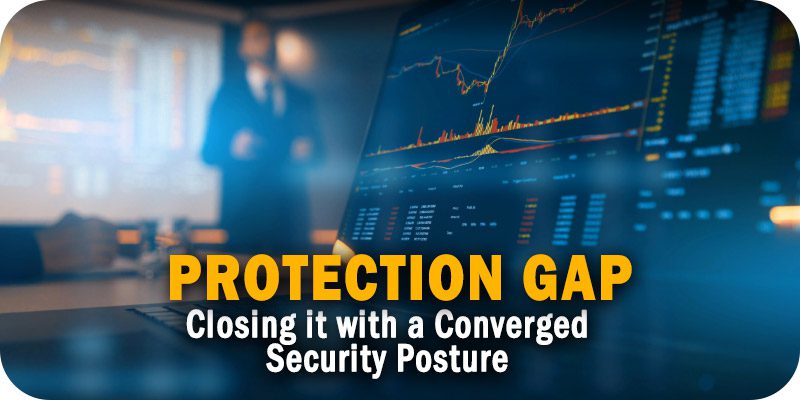 Solutions Review's Expert Insights Series is a collection of contributed articles written by industry experts in enterprise software categories. Rajesh Seshadri Appikulam of Simeio closes the cloud data protection gap with a converged security posture plan.
As organizations continue their digital transformations and adopt cloud data storage to support remote and hybrid work models, new paradigms of security challenges emerge. The Veeam Data Protection Trends Report recently reported that 79 percent of organizations cite a 'Protection Gap' between how much data they can lose and how frequently their IT solutions successfully protect their data. This gap is one reason that 57 percent of organizations expect to change their primary data protection plan in 2023 while also increasing their data protection budget. These are staggering numbers representing a significant, but necessary mindset change.
Now more than ever, organizations must have a comprehensive, converged cloud data protection strategy with a strong focus on identity security to effectively thwart cybersecurity risks like unauthorized access, data exfiltration, ransomware attacks, and more innovative data breach tactics employed by threat actors today.
Cloud Data Protection: Closing the Gap
---
Set Your Business Up for Success
Moving your organization's data to the cloud can be a complex decision for your business. You can cut down on a big chunk of capital investment by opting for a cloud infrastructure or SaaS provider, which is one of the biggest benefits of doing so. Moving to the cloud also allows businesses to save by focusing more of their human capital towards the business. It also offers greater flexibility to scale service capacity up or down to match business demand.
Another huge benefit to storing your data in the cloud is the quickness and agility you're empowered with in cases such as scalability, software updates, and vulnerability fixes––all ensuring your security policy is up-to-date and functioning correctly. But as more organizations eye these benefits and migrate their data off the ground, creating a strategy that fits with your other planning processes and strategies is vital.
The biggest hurdle many companies will face in beginning their cloud migration approach is transferring legacy on-premise systems to cloud-native platforms––many of these technologies were not built to live off-premise and therefore don't relocate to the cloud with ease.
Thus, cloud migration challenges include the following:
The organization's critical resources are exposed to a larger network, especially as it expands to support a remote workforce.
Adopting or migrating the legacy on-premises systems to the cloud can be time-consuming, with integration misfits, depending on the technology's age.
Data visibility, compatibility, and access control for cloud providers storing and accessing sensitive data are key security concerns organizations must address.
Improve Your Security Posture
Cybersecurity events are the most common reason for business disruption when adapting to cloud data storage. The risk remains for companies already storing their data in the cloud, as it is important to keep your technology polished and up-to-date. Companies must evaluate the risk and financial impact of a potential security event and develop a risk mitigation plan as a part of their comprehensive data security policy.
This could well mean the organizations shift to comply with regulatory frameworks like SOX, HIPAA, PCI, SSAE, GDPR, or FedRamp, for example, and it's also wise to opt for cybersecurity insurance coverage. Implementing a risk mitigation strategy to set guidelines is important for protecting the business long-term. These guidelines will recommend your organization become more proactive about its identity security, since this is the reason behind most data breaches. To effectively do this and close the protection gap, it's necessary to focus on identity and access management parameters to ensure the humans, applications, and tools in your organization are covered.
Close the Protection Gap
Most organizations have multi-factor authentication (MFA) along with a few other identity security tools and think it is enough to protect their organization's cloud environment, but tools are truly just a piece of the security puzzle. Your security posture should start with a clearly-defined identity and access management (IAM) policy, and MFA should be part of that, but it's not enough on its own. This is one of the biggest gaps in organizations' cybersecurity strategy today.
A well-defined IAM strategy allows the business to set clear responsibilities and authorization requirements for all enterprise users and non-human entities to close the protection gap and shift to a more proactive approach.
It involves:
Identity administration
Governance
Access management
Multi-cloud access risk and secrets management
Monitoring and analytics
Advanced use cases, like identity threat detection and rapid response
Final Thoughts on Cloud Data Protection
It is clear companies will implement multiple commercially-available products to help close the protection gap, covering functions including identity governance and administration, workforce access, or privilege access solutions as each addresses explicitly one or a few use cases. But pulling in multiple different tools from multiple providers causes security gaps to emerge.
The critical challenge is mapping all these individual solutions together, correlating the processes, and "orchestrating" your entire cybersecurity strategy from a converged view to achieving an overarching Identity security perimeter. There are solutions out there today that can help with this, but now is the time to start making positive changes one step at a time. As your organization grows and continues to meet trends in worker demand by shifting data storage to the cloud, it's vital to think about how all of your tools are secured and working together to mitigate the risk of a costly data breach.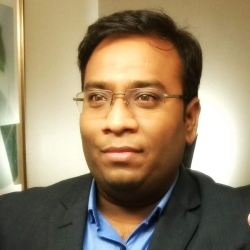 Latest posts by Rajesh Seshadri Appikulam
(see all)