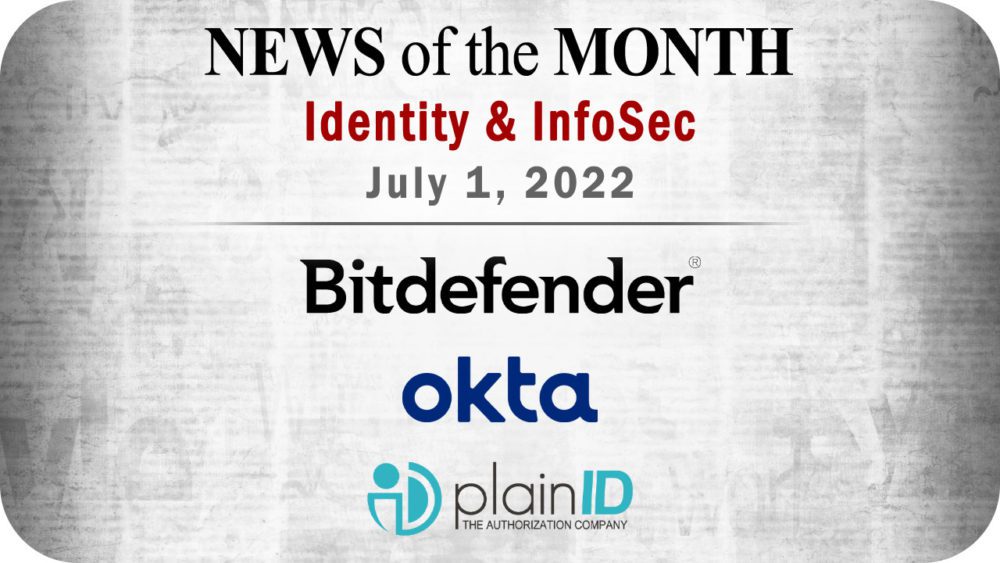 The editors at Solutions Review have curated this list of the most noteworthy identity management and information security news items for June 2022. This curated list features identity and information security vendors such as Bitdefender, Okta, PlainID, and more.
Keeping tabs on all the most relevant identity management and information security news can be a time-consuming task. As a result, our editorial team aims to provide a summary of the top headlines from the last month, in this space. Solutions Review editors will curate vendor product news, mergers and acquisitions, venture capital funding, talent acquisition, and other noteworthy identity management and information security news items.
Identity Management and Information Security News for the Month of June
---
Identity management leader Okta announced the launch of a Nonprofit Cybersecurity Portfolio and $1,020,000 in grants to support better security across the social sector. Stemming from Okta's three-year commitment to invest $10 million out of the Okta for Good Fund, a donor-advised fund held at Tides Foundation, this grant comes at a time when nonprofits are facing increased cyber attacks, putting millions of already vulnerable people at even greater risk.
Ubisecure announced that it will incorporate the biometric authentication tools of Swedish company Svipe into Identity Platform, its identity and access management (IAM) solution, for its Nordic customers. The partnership will create a combined solutions stack that merges Svipe's identity verification solution that digitizes and verifies biometric IDs like passports, and performs facial recognition, with Ubisecure's IAM platform.
PlainID, an IAM platform, announced the first ever "Authorization-as-a-Service" SaaS-based platform for access management. Designed to solve the broad enterprise challenges associated with advanced access control, PlainID's Authorization-as-a-Service Platform has been architected for scale and the performance demands of the largest global companies.
Noname, an API security platform, launches version 3.0 of their API Security Platform. With the latest version, security teams can expect improved architecture and navigation, enabling real-time visibility, organization, and administration of all active and dormant APIs, as well as adherence to privacy regulations across regions, including PCI-DSS, PII, data residency, and other regulatory requirements.
SIEM experts, DNSFilter, announced their latest feature, called "Data Export". Data Export automates the export of DNSFilter query log data to leading Security Information and Event Management (SIEM) and security monitoring solutions to be aggregated, analyzed, and actioned with multiple data sources.
Cybersecurity giant Bitdefender unveiled Bitdefender Identity Theft Protection, a new U.S. consumer service delivering identity threat detection and alerts, 24/7 credit and financial account monitoring, and dedicated recovery services in the event of successful identity takeover. The service helps prevent criminals from stealing or using personal information to drain financial accounts, open new lines of credit, commit medical or tax fraud among other identity-based offenses.
Saviynt, a leading provider of intelligent identity governance solutions, announced at the RSA 2022 Conference that customers, partners, and developers can now extend the capabilities and connectivity of the Saviynt Enterprise Identity Cloud to more than 100 applications and enterprise IT technologies through the new Saviynt Exchange. The exchange is now available in the Enterprise Identity Cloud platform for all Saviynt customers.
PIXM announced its partnership with Identity Automation, a digital identity platform for education. Together they will launch PhishID, a new product that integrates PIXM's computer vision-based anti-phishing solution with Identity Automation's Identity and Access Management platform, RapidIdentity, to provide educational institutions complete protection from the latest phishing attacks without interrupting time in the classroom.
---
For consideration in future news round-ups, send your announcements to mcostello@solutionsreview.com.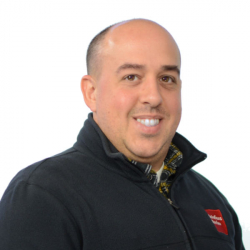 Latest posts by Mike Costello
(see all)