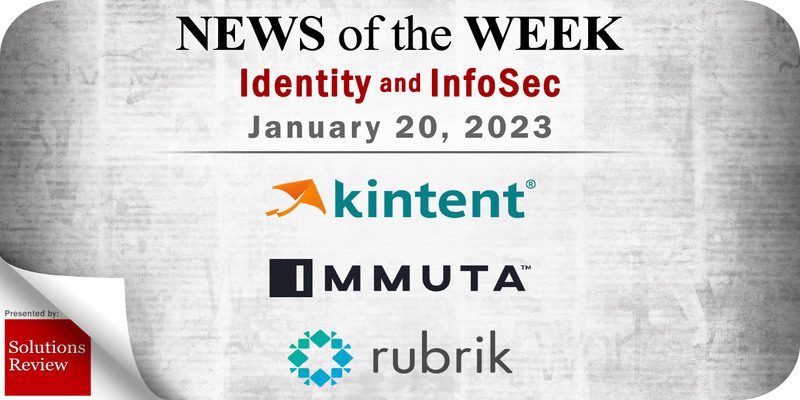 The editors at Solutions Review have curated this list of the most noteworthy identity management and information security news for the week of January 20. This curated list features identity management and information security vendors such as Kintent, Immuta, Rubrik, and more.
Keeping tabs on all the most relevant identity management and information security news can be a time-consuming task. As a result, our editorial team aims to provide a summary of the top headlines from the last month, in this space. Solutions Review editors will curate vendor product news, mergers and acquisitions, venture capital funding, talent acquisition, and other noteworthy identity management and information security news items.
Identity Management and Information Security News for the Week of January 20
---
PayPal Accounts Breached in Large-Scale Credential Stuffing Attack
PayPal is sending out data breach notifications to thousands of users who had their accounts accessed through credential stuffing attacks that exposed some personal data. Credential stuffing are attacks where hackers attempt to access an account by trying out username and password pairs sourced from data leaks on various websites. PayPal explains that the credential stuffing attack occurred between December 6 and December 8, 2022. The company detected and mitigated it at the time but also started an internal investigation to find out how the hackers obtained access to the accounts. By December 20, 2022, PayPal concluded its investigation, confirming that unauthorized third parties logged into the accounts with valid credentials.
Kintent Launches TrustShare
Kintent, a digital trust solutions provider, announced the release of the new TrustShare application. TrustShare allows software companies to pass security reviews quickly with AI-powered security questionnaire responses, and a dynamic trust portal to share security and privacy compliance status with prospects and partners. TrustShare is the newest addition to the Trust Cloud platform, the smartest way for companies to complete audits, pass security reviews and assess risk.
Arcserve Launches Unified Data Protection 9.0 Update
Arcserve, a provider of backup, recovery and immutable storage solutions for unified data resilience against ransomware and disasters, unveiled Arcserve Unified Data Protection (UDP) 9.0. Arcserve UDP 9.0 is a single platform, centrally managed backup and disaster recovery solution that future-proofs every data infrastructure with robust protection for every type of workload. It combines complete data protection, Sophos cybersecurity protection, immutable storage, tape backup, and scalable onsite or offsite business continuity.
DigiCert Introduces DigiCert Trust Lifecycle Manager
DigiCert, Inc., a global provider of digital trust, announced this week the release of DigiCert Trust Lifecycle Manager, a comprehensive digital trust solution unifying CA-agnostic certificate management and public key infrastructure (PKI) services. Trust Lifecycle Manager tightly integrates with DigiCert's public trust issuance for a full-stack solution governing seamless management of corporate digital trust infrastructure.
Immuta Releases Immuta Detect for Continuous Security Monitoring
Immuta, a data security solutions provider, announced the release of its latest product, Immuta Detect. With its continuous data security monitoring capabilities, Immuta Detect alerts data and security teams about risky data access behavior, enabling quicker and more accurate risk remediation and improved data security posture management across modern cloud data platforms. The product is a new key pillar of Immuta's comprehensive Data Security Platform that provides sensitive data discovery, security and access control, and data activity monitoring. The platform uniquely integrates with the leading cloud data platforms and with existing SIEM and Managed Detection and Response (MDR) tools.
Dr. Lisa Porter Joins Fortress Information Security Board of Directors
Fortress Information Security (Fortress), a supply chain cyber security solutions provider, recently announced the appointment of Dr. Lisa Porter to the company's board of directors. Dr. Porter was previously the Deputy Under Secretary of Defense for research and engineering, sharing responsibility with the Under Secretary for the research, development, and prototyping activities across the U.S. Department of Defense (DoD). In prior roles, Dr. Porter served as Executive Vice President of In-Q-Tel (IQT) and Director of IQT Labs, the President of Teledyne Scientific & Imaging, the first Director of the Intelligence Advanced Research Projects Activity (IARPA) in the Office of the Director of National Intelligence (ODNI), the Associate Administrator for the Aeronautics Research Mission Directorate at NASA, and as a program manager and senior scientist at the Defense Advanced Research Projects Agency (DARPA). Dr. Porter, currently the co-founder and co-president of LogiQ, a company providing high-end management, scientific, and technical consulting services, brings more than 20 years of defense industry leadership experience to the Fortress Board.
QuSecure Launches QuEverywhere Platform
QuSecure, Inc., a provider in post-quantum cybersecurity (PQC), this week launched QuEverywhere, its most recent breakthrough in quantum-safe cryptography orchestration. QuEverywhere is the industry's "first" quantum-safe orchestration solution protecting encrypted private data on any website or mobile application with quantum-resilient connections and sessions, all with no end-user installation required. QuEverywhere closes the loop for federal and commercial organizations' end-to-end quantum-safe data protections, and complements QuSecure's previous product release, QuProtect, which protects data in transit in datacenters and in the cloud.
Rubrik Surpasses $500 Million in Subscription ARR
Rubrik, a zero-trust data security platform, announced it has surpassed $500 million in software subscription annual recurring revenue (ARR). Additionally, the company achieved a net dollar retention rate of greater than 140 percent, a testament to Rubrik's ability to retain customers and expand within its customer base. Rubrik also announced the appointment of Mark McLaughlin, former Palo Alto Networks Chairman and CEO, to Rubrik's board of directors. McLaughlin is a distinguished cybersecurity veteran with more than 25 years of experience leading companies including Palo Alto Networks and Verisign. McLaughlin currently serves as chair of the board of directors for Qualcomm. In this new role, McLaughlin will help support Rubrik as a leader in data security.
---
Expert Insights Section
Watch this space each week as Solutions Review editors will use it to share new Expert Insights Series articles, Contributed Shorts videos, Expert Roundtable and event replays, and other curated content to help you gain a forward-thinking analysis and remain on-trend. All to meet the demand for what its editors do best: bring industry experts together to publish the web's leading insights for enterprise technology practitioners.
Evolving Cybersecurity in the Current Security Landscape
Companies looking to preserve sensitive data may be using some of the most standard security practices, and while these methods are necessary for a complete cybersecurity strategy, more is needed. While once these toolkits may have succeeded in stopping cyber-attacks, today, it just isn't the case. Cyber-criminals have updated their infiltration methods to steal and extort data, but our security toolkits have stayed the same. Not only is this detrimental to a company's reputation, should they have data exfiltrated, but it's directly harmful to those whose data is stolen. Today, cyber-criminals are seeking to exfiltrate and extort Personally Identifiable Information (PII) through sophisticated techniques meant to subvert traditional security practices. Current data security platforms and solution sets are falling behind and failing those who have entrusted their data to companies who promised to keep it safe. It is time to look toward the future of cybersecurity and evolve our solution sets.
Solutions Review Set to Host Monte Carlo for Data Observability 101 Virtual Spotlight Event on January 26
During this presentation, we will discuss how some of today's best data leaders implement observability across their data lake ecosystem and share best practices for data teams seeking to achieve end-to-end visibility into their data at scale.
Solutions Review Launches New Expert Video Shorts Series on YouTube
Solutions Review launched this new Expert Video Shorts Series to meet the demand for what its editors do best: bring industry experts together to publish the web's leading insights for enterprise technology practitioners. The Expert Video Shorts Series will live on the shorts tab on Solutions Review's YouTube channel and be shared socially, like during the Insight Jam!
---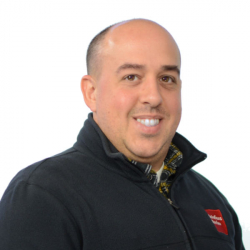 Latest posts by Mike Costello
(see all)