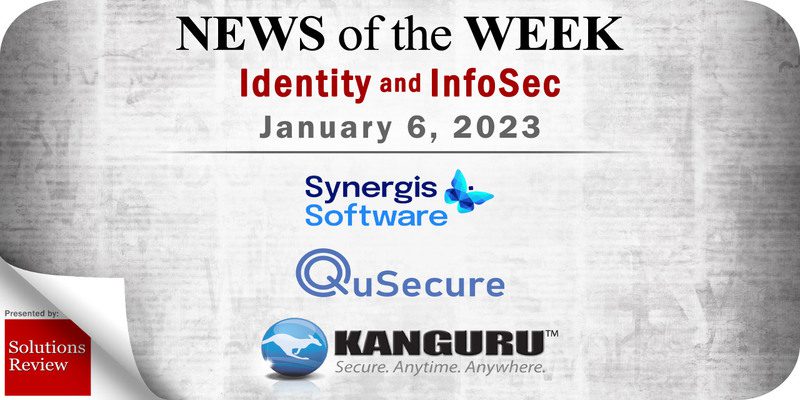 The editors at Solutions Review have curated this list of the most noteworthy identity management and information security news for the week of January 6. This curated list features identity management and information security vendors such as Synergis Software, QuSecure, Kanguru, and more.
Keeping tabs on all the most relevant identity management and information security news can be a time-consuming task. As a result, our editorial team aims to provide a summary of the top headlines from the last month, in this space. Solutions Review editors will curate vendor product news, mergers and acquisitions, venture capital funding, talent acquisition, and other noteworthy identity management and information security news items.
Identity Management and Information Security News for the Week of January 6
---
Synergis Delivers New View and Markup Solution for Adept Engineering Document Management
Synergis Software, a provider in engineering document management (EDM) solutions, has announced the release of Adept FALL '22 with an all-new, Synergis-developed visualization and markup solution, support for new versions of popular CAD applications, and hundreds of customer-requested enhancements and fixes. The new Adept viewer delivers a simplified and intuitive user interface, superior fidelity, and faster performance. It streamlines the design review process and empowers critical feedback from non-CAD users in the field or on the plant floor. Synergis is hosting a full product demo of Adept including the New Viewer on January 19, 2023, at 2:00pm EST.
Strata Identity Joins the World Wide Web Consortium (W3C)
Strata Identity, an identity solutions company, announced it has joined the World Wide Web Consortium (W3C), an international community where members, staff, and the public work together to develop technology solutions and shape the future of the web. As a member, Strata joins the ranks of some of the most innovative cloud and security partners in the world, including AWS, Google, and Microsoft.
QuSecure's PQC Solution Wins 2022 CyberSecured Award for Quantum Computing
QuSecure, Inc., a leader in post-quantum cybersecurity (PQC), announced that its PQC solution QuProtect won the 2022 CyberSecured Award, as announced in December 2022 by 1105 Media's Security Today brand. QuProtect, the industry's "first and only" end-to-end PQC software-based solution uniquely designed to protect encrypted communications and data with quantum-resilience using quantum secure channels, won in the Quantum Computing awards category.
1Kosmos Adds Nandkumar Saravade to Advisory Board
1Kosmos, a passwordless authentication solutions provider, recently announced that Nandkumar Saravade has joined its Board of Advisors. He brings more than 35 years of security expertise in the domains of fraud prevention, law enforcement, banking and regulation to 1Kosmos. Nandkumar Saravade has served as both a senior executive and advisor to government and private sector organizations for more than three decades, and is sought out for his expertise on governance, strategy, ethics and cyber security. In addition to being the founding CEO of Reserve Bank Information Technology Pvt Ltd (ReBIT) for five years, he has had held senior management and advisory roles in banking with ICICI Bank and Citi, consulting with EY, and industry associations including NASSCOM and DSCI that spanned risk management, policy outreach and greenfield innovation. Prior to joining the private sector, Nandkumar served in the Indian Police Service for 21 years, including seven years in the Central Bureau of Investigation (CBI).
Kanguru Expands Its Product Line For Encrypted USB Drives
Kanguru, the US-based, Secure Data Storage provider, announced this week the expansion of its Defender product line of Hardware Encrypted USB Drives with the USBtoCloud portable software app by ClevX. Consumers now have the option of automatically backing up their Defender drives to their preferred cloud storage provider such as OneDrive, OneDrive for Business, Amazon S3, Google Drive, Dropbox, Box, and others plus NAS via included USBtoCloud software. All data in transit and in the cloud could be encrypted with a FIPS-validated AES256Bit encryption engine included in the app, providing additional level of security for data stored in the cloud. In the event a Defender USB flash drive is ever lost or stolen, the encrypted data can be recovered through secure restore options made available by the USBtoCloud app.
---
Expert Insights Section
Watch this space each week as Solutions Review editors will use it to share new Expert Insights Series articles, Contributed Shorts videos, Expert Roundtable and event replays, and other curated content to help you gain a forward-thinking analysis and remain on-trend. All to meet the demand for what its editors do best: bring industry experts together to publish the web's leading insights for enterprise technology practitioners.
Solutions Review Announces Call for Contributors: Expert Insights Series Q1, 2023
Solutions Review calls for contributing authors to participate in its Expert Insights Series Q1, 2023. Solutions Review's Expert Insight Series is a collection of contributed articles written by industry experts in enterprise software categories. Solutions Review editors have published hundreds of expert insight articles from leading voices across 16 category-specific business software resource sites.
Decentralization Holds the Key to Self-Sovereign Identity
Having a valid digital identity is a must in today's environment, where every possible transaction can be done online. But the identity management systems in use today are full of issues that make them hard to trust. Identity needs a new model.
---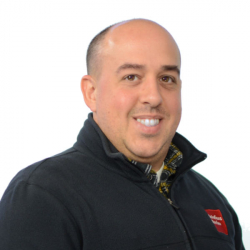 Latest posts by Mike Costello
(see all)